Petey Pablo Releases Panthers Anthem (Plus: 3 More Tunes Worth a Listen)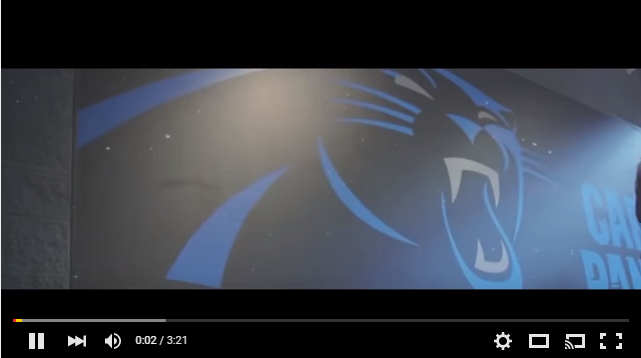 WHEN YOUR fanbase grows and rallies around you ahead of the big game, support can come in the form of song. Even Petey Pablo, a North Carolina institution, has appeared with a Carolina Panthers anthem. Check out "Carolina Colors" and three other recent Panthers-themed tracks below. Which one's your favorite? We're undecided. (Warning: Some of these are NSFW.)
Now, if you're keeping score, this first one is a bit unfair to any other contender. We're talking about the guy who was behind "Raise Up," the ultimate N.C. anthem. Don't be surprised if you hear Petey Pablo's "Carolina Colors" around town for years to come. (You may recall a Pablo mention in our Charlotte vs. Raleigh issue several months ago.)
Bonus points: Killer lines like, "Eating two steaks, reppin' two states."
---
Raleigh-based rapper-singer-producer BLVCC JONE$ offers an uplifting track with the repeating hook "Carolina on the rise." JONE$ is joined by fellow Wake County performers Ronin Riz and AB da Best, rhyming their own reflections on Panthers fandom.
Bonus points: Two words: Synth strings.
---
Ked Woodley's "Dominate the Foe" is a tour de force. And that growl, man. Whatever your feelings on the video, "lightning fast/big black cats/Panthers kicking ass" is undeniably a poster-worthy stanza come Sunday.
Bonus points: Backing track from a boombox.
---
Baby Jesus, hailing from Charlotte, offers "Dab City" for yet another strong contender. This track features one of the catchiest hooks in the list, beginning with the line "I'm dabbin' like I'm from Atlanta."
Bonus points: Tons of fun fan footage in this video. Even a CMPD police officer joins in on the dabbin'.