Phoenix Holds Grand Opening, Brings Top DJs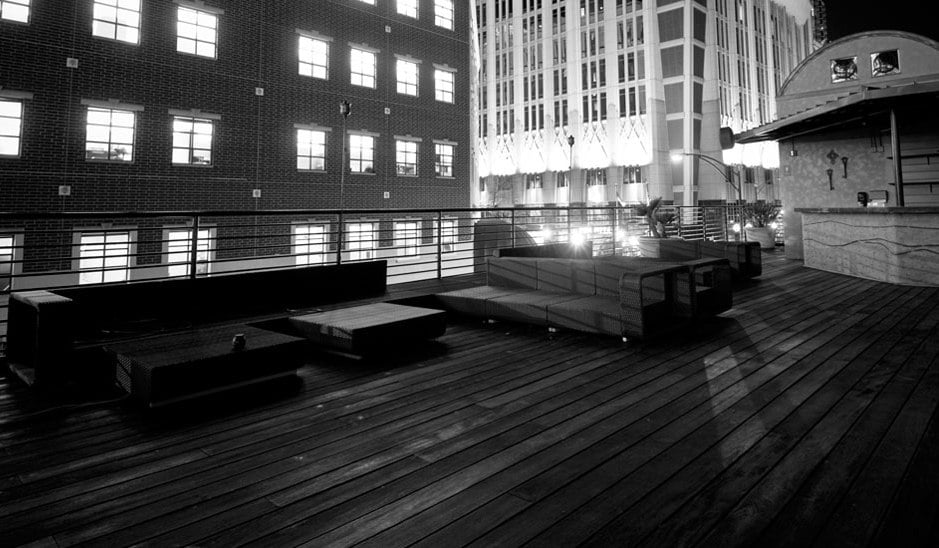 It's grand-opening season for new nightclubs in Charlotte, and next up is Phoenix. While the club, in the building formerly known as The Forum, has had its doors open for the past month—getting its wings, if you will—it all culminates with a grand opening celebration tomorrow night, Friday, April 1 at 10 p.m. Renowned electronic/dance deejay Matt Darey is being flown in to handle the musical duties.
Phoenix is the second of the new nightclubs to open at the newly branded District 300, the block along North College Street between Sixth and Seventh streets, that also consists of uptown staple Cosmos Café and RE:PUBLIC, which opened at the end of January. You can read about RE:PUBLIC in the article I wrote for the April issue of this magazine ("Crafty Cocktails at RE:PUBLIC").
I checked out Phoenix earlier this month and was impressed with the renovations the owners made from The Forum, which had been a top-notch nightclub itself. You can still party on three levels and each room has a different vibe—plus there are at least five bars throughout. But rather than describe it myself, I'll let this excerpt from a press release do it, as it so eloquently states:
Phoenix flaunts its size and scale at first glance with an expansive main room area featuring extensive floor to ceiling high-techery. A peek into the smaller room, Doma Lounge, offers a swank and seductive view into the mind of renowned local interior designer and all around denizen of hip, Scott Weaver. A quick skip up a flight of stairs past a Mezzanine VIP area and the door opens to a pre-Castro-era Cuban-inspired outdoor terrace replete with art deco colored walls, furniture, and vintage weathered wrought iron railings.
Tomorrow night, while Darey is rocking inside the club, deejays Kevin Focus and Kosta X will be spinning on the terrace. Look for more big-name deejays to play here soon, including Tiesto on April 7 and Morgan Page on April 15.
Phoenix, 300 N. College St., 704-375-8765, phoenixofcharlotte.com.