Photo Essay: Saying Goodbye to a Central Avenue Church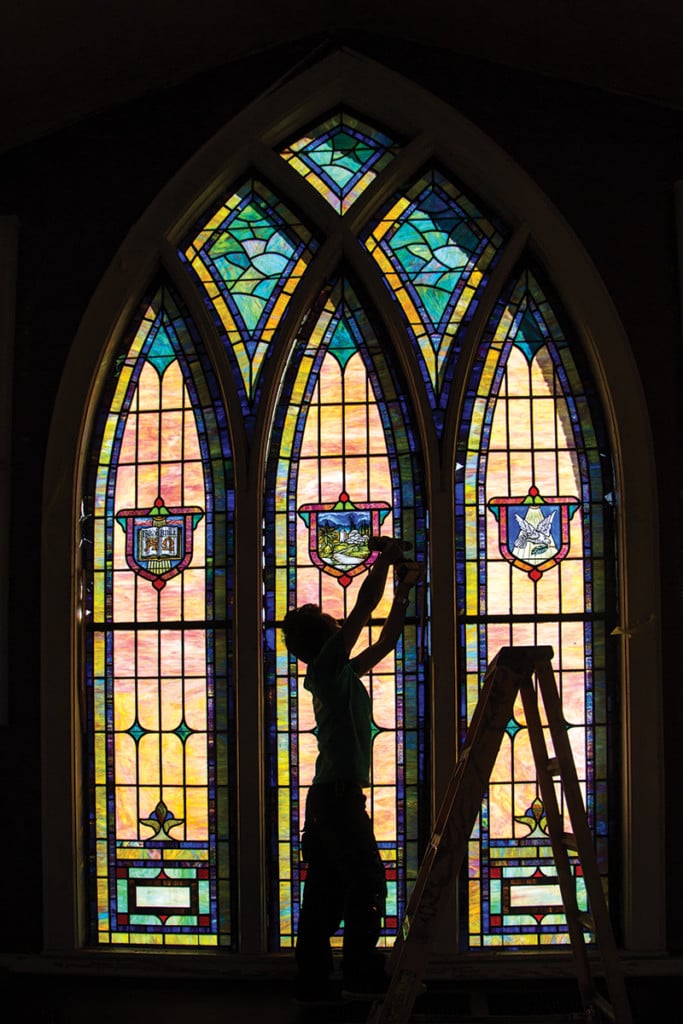 IN DECEMBER, Plaza Midwood lost a landmark at the corner of Central Avenue and Hawthorne Lane. A long-vacant church, built in 1936, was demolished to make way for more than 300 apartments.
Top: After the church was demolished, construction crews prepared the site for building.
Bottom: Over the years, the church had been home to a Methodist congregation and, at one point, Reflection Sound Studios.