Pick 3 – BOB's Pop-Up Pre-Party, DTD Social, and BOB Awards Party this Month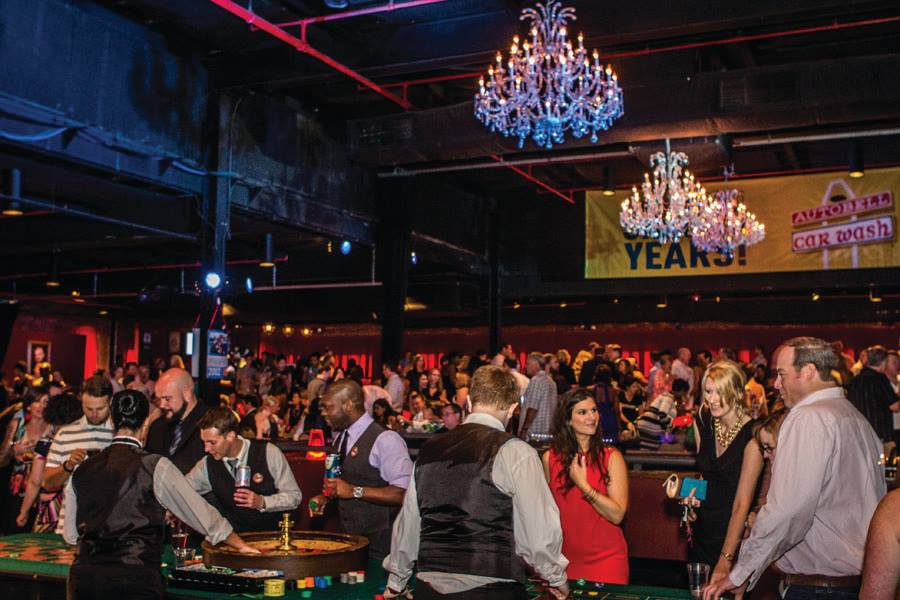 Spring is in full force… don't you just feel so alive! Well, you would if you added more entries to your social calendar (all work and no play makes you a [pick your own unappealing adjective]). Fortunately, Charlotte magazine is making it easy for you with three upcoming events you don't want to miss. Two of them are free, and the third is well worth the money. Commence.
What to Wear: BOB's Pop-Up Pre-Party
Wednesday, May 13
This stylish event will help you get red-carpet ready in anticipation of Charlotte magazine's annual BOB Awards Party at the end of the month. Taking place poolside at MEZZO1's luxury apartments in SouthPark, the evening will feature displays of chic spring attire — for women and men — from several of Charlotte's hottest boutiques, including Ike Behar, Monkee's, Poole Shop, Revolution Clothiers & Co., and Sloan. Plus, BOB Award winner and wardrobe stylist Whitley Adkins Hamlin will be on site offering style tips. Guests will also be treated to complimentary food and cocktails, and the chance to win prizes. 5:30-7:30 p.m. Free admission; RSVP requested; complimentary valet. MEZZO1, 130 Sharon Township Ln., eventbrite.com/e/what-to-wear-bobs-pop-up-pre-party-tickets-16188568444.
Dusk Till Dawn Social Series & Friday Live at the Factory
Friday, May 15
The monthly Dusk Till Dawn Social Series is helping you kick off your weekend, by hosting an intimate evening at this week's installment of Friday Live at the Factory. Before Who's Bad, the ultimate Michael Jackson tribute band, hits the stage at NC Music Factory's Fountain Plaza, you're invited to mix and mingle just a few steps away at Osso. There'll be complimentary food, drink specials, and entertainment. And by attending #DTDSocial, you'll get free admission to the Friday Live concert. DTD Social, 6-7:30 p.m.; outdoor concert follows. Free; RSVP required. Osso Restaurant and Lounge, 1000 NC Music Factory Blvd., www.charlottemagazine.com/DTDSocialSeries.
2015 BOB Awards Party
Friday, May 29
Get ready for the 'Best' party of the year, where you'll be reminded of the many people and places that make Charlotte such a great city. Several of the 2015 Best of the Best (BOB) Awards winners will be on hand, including complimentary food from some of the winning restaurants, such as Duckworth's Grill & Taphouse, Fahrenheit, Leroy Fox, and Nourish. The night will also feature a red-carpet entry, cash bar, music by DJ Complete, a performance by The Dance District, and it's being hosted by 107.9 The Link's Ramona Holloway. There will also be a silent auction with proceeds benefiting Hands On Charlotte. 7-10 p.m. General admission, $18; VIP, $60. Fillmore Charlotte, 1000 NC Music Factory Blvd., www.charlottemagazine.com/Best-of-the-Best.
Be sure to bookmark www.charlottemagazine.com/Blogs/Dusk-Till-Dawn to stay plugged into Charlotte's nightlife and social scene. Click here to sign up to receive the weekly Dusk Till Dawn e-newsletter.