Pick Your Own Strawberries at These Farms
There's nothing quite like fresh berries picked right off the farm.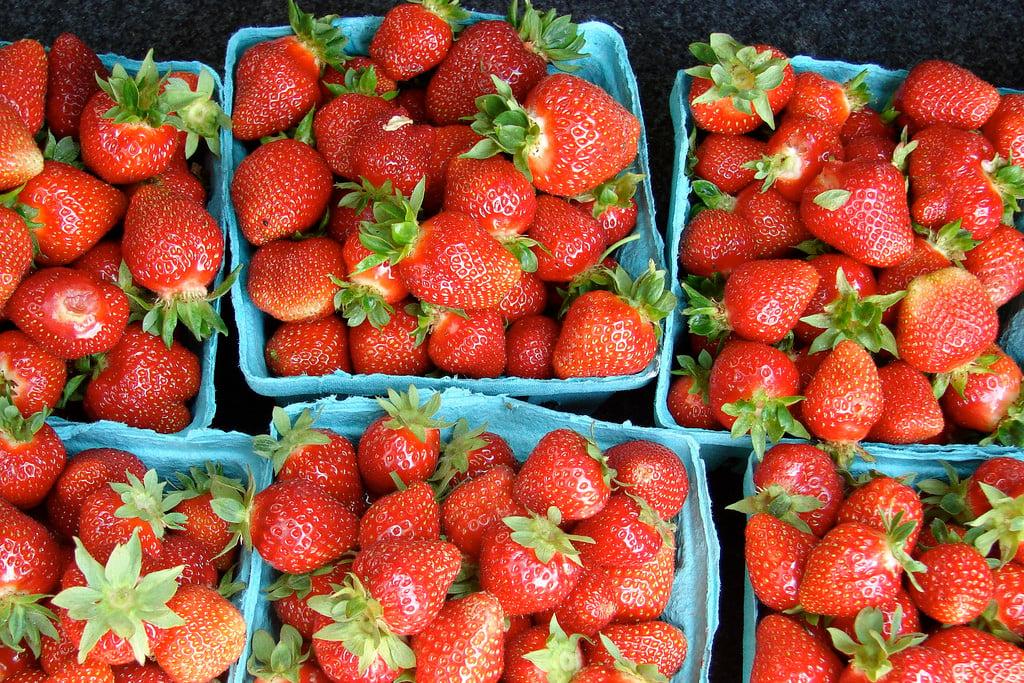 If you're looking for something a little different to do with the family, consider taking the kids to a local farm. It's officially strawberry season, and there are plenty of local farms gearing up for you to come by and participate in "U-Pick," which, as you'd imagine, involves you picking your own yummy produce to take home.
Yep, you can enjoy the fruits of their labors.
The crops are early this year because of the warm March. North Carolina's strawberry season will begin around mid-April and last until approximately late May.
Before you head out to these properties, it's advised you give them a call to make sure they're doing u-pick. Depending on the weather and other factors, the crop availability might change. Be sure to also ask if containers or provided; if you need to bring one, a cooler is a good option.
10713 Providence Road West, (704) 562-4021
Things to know: Because of the frost, the strawberries are taking a bit longer to ripen. You can enjoy you-pick as early as today, but as the weather continues to warm up, there will be plenty more for pickin'. The best way to stay on top of the u-pick conditions is to check the Hall Family Farm Facebook Page.
Carrigan Farms
1261 Oak Ridge Farm Hwy, (704) 664-1450
Things to know: It's cash- or check-only at Carrigan Farms, and you can start picking strawberries in late April. They're open year-round, and there is also fresh asparagus and leaf lettuce available for purchase as you browse for berries.
Lineberger's Maple Springs Farm
906 Dallas Stanley Hwy, (704) 922-8688
Things to know: This farm is located in Dallas, and the constantly post updates on the status of their crops on their Facebook Page, which currently states they will have enough strawberries for u-pick in about a week or less. Offering more than pick-your-own produce, Lineberger's also boasts play areas for the kids, a produce stand, and picnic areas. They are also expected to have peaches in June or July.
13634 Providence Rd, (704) 846-7975
Things to know: Containers are provided at this Weddington destination, and they also have a community garden. Hunter Farm suggests you call or check their Facebook before stopping by, just to make sure there are berries for picking.
10390 Caldwell Rd, (704) 857-5242
Things to know: Located north of Mooresville in Mount Ulla, Patterson Farm has an on-the-farm market where you can buy pre-picked strawberries from their field stretching more than 40 acres. They've also got plenty of ongoing activities for the kids such as a 1 p.m. puppet show in the spring. Hit up the Snack Silo for a BBQ ribbed sandwich and some freshly squeezed lemonade. Check their Facebook for crop updates.
Cotton Hills Farm
2309 Wilson Rd, Chester, South Carolina, (803) 581-4545
Things to know: Just an hour south of Charlotte, Cotton Hills Farm can provide a full day's worth of activities with its farm tours and on-site market. You can buy a variety of fresh produce here in addition to their special cornmeal and grits. They offer peaches in the summertime.