Pieces of You
In Dilworth, history becomes art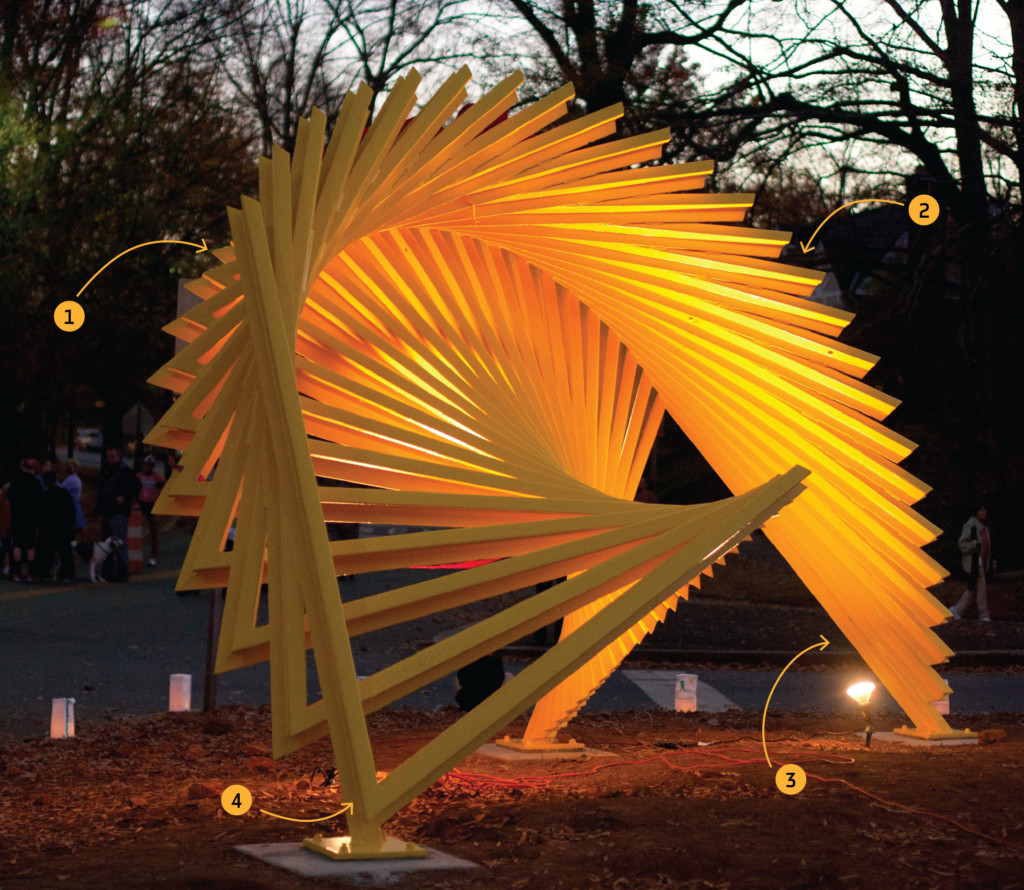 IN A CITY known for bulldozing its history, the new sculpture near Latta Park in Dilworth is a marvel of creative preservation. Timeline is composed entirely of rail from the original streetcar line that ran from uptown to Dilworth in the 1890s. The materials were salvaged during the 2009 narrowing of East Boulevard, and neighbors donated $30,000 to fund the project. Here, Asheville artist Robert Winkler gives us a tour of his creation.
1 – The paint is the same protective coating that's used on water towers. It's meant to last 30 years.
2 – "Nothing is bent. Everything is perfectly straight," Winkler says. The sculpture appears curved because of the distance between each piece of rail. This "negative space" increases incrementally from one side of the sculpture to the other, giving it a "sense of movement," he says.
3 – Winkler chose the shade of paint carefully. He knew the sculpture would be displayed near a neighborhood park and wanted "something really bright and cheerful" that would please kids and parents but also complement the greens and browns of the surrounding foliage.
4 – Timeline weighs about 8,000 pounds.