Planting Time is Coming Up
A handy chart helps keep your garden on schedule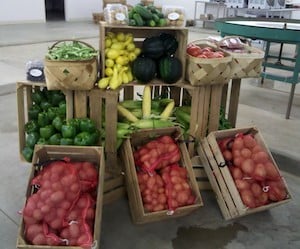 As we finish February this Friday, we look toward spring and work to be done in the garden. Several crops require waiting until mid-April to put them in the ground. But early garden plants, such as beets, broccoli, cabbage, potatoes, onions, peas, and kale, can be planted in March.
N.C. State University provides a chart that outlines planting dates, suggested cultivars, distance between plants, planting depths, minimal soil temperatures, and days to maturity. Check it out by clicking here.
Garden peas? They can go in the ground now and will be ready in 65 to 70 days. Irish potatoes? Yes, it's time for those, too. They'll be ready to dig up about 100 days after planting. And get those lettuces in the ground. Some could be ready to pick in about a month and a half.
It's still early for our spring and summer stars, such as summer squash, tomatoes, and watermelon. But if you put these dates on the calendar now, you can make sure to have your soil, seeds, and seedlings ready when the time comes.
For more information and resources, visit the Mecklenburg County Cooperative Extension website.
Happy planting.