POLICY Handbags Has a Clear Solution to the Panthers' Bag Policy
Founder Jennifer Ugland can show you better than she can tell you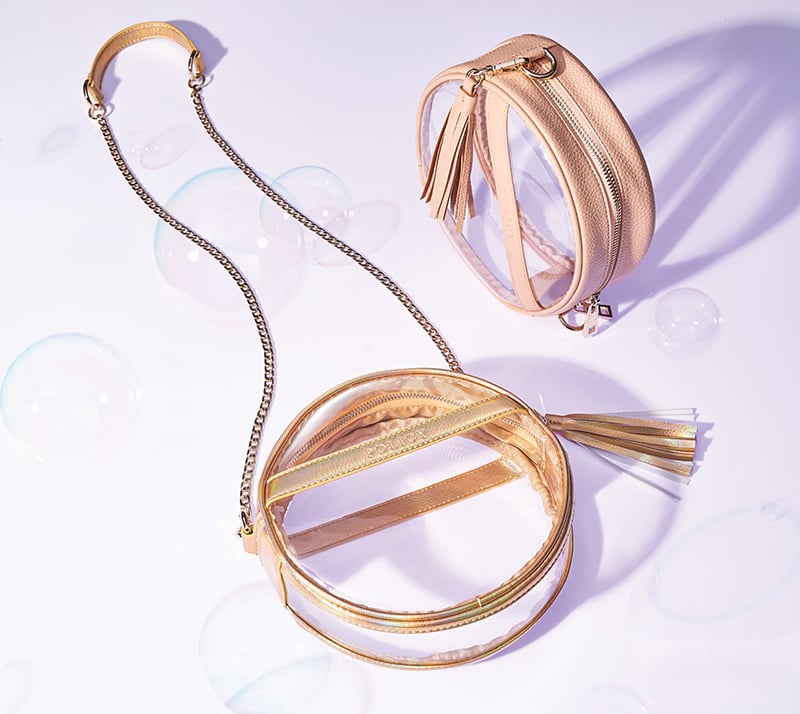 The NFL's bag policy motto is "be clear," but for many fans it's anything but. The policy, which permits only "bags that are clear plastic, vinyl, or PVC and do not exceed 12x6x12 inches," elicits headaches for many—myself included—who attend NFL games. POLICY Handbags founder Jennifer Ugland has a clear solution.
Ugland is a longtime follower of both sports and fashion. Her father, former Carolina Panthers ophthalmologist Dr. David Ugland, made her a lifelong fan. At a game in 2015, she had to throw away her bag because it didn't fall under the new NFL policy. (She wasn't alone.) That gave Ugland, who studied retailing and fashion merchandising at the University of South Carolina, the idea for POLICY Handbags. She feared someone might steal her idea, so she confided only in her boyfriend.
When she launched four styles in 2016, clear bags weren't part of her collection. But the NFL's policy inspired her to expand her line. Ugland came up with a clear option in two trim colors: nude and black. She introduced them that spring, and they sold out in a week.
To keep up with demand, she created different styles and offered patterns that ranged from animal prints to holographics. Today, more than 250 stores around the country and a growing number online retailers sell POLICY Handbags.
She attributes sales in part to social media and the influencer phenomenon, plus features in Seventeen, Girls' Life, and other magazines. Her bags turn up at concerts, other sporting events, and in office buildings. She's devised a design for clear backpacks, too, and she plans to unveil one this fall. Ugland also wants to introduce funkier patterns like rainbow.
Her busiest times are right before football season and the holidays, so Ugland has considered opening her showroom on weekends when business slows down and for limited hours before Panthers games.
"I work all time zones, and I don't stop," she says. "Online, people are still talking to you at 10 o'clock at night, and so I think that getting my time together and trying to juggle having a social life—which I don't have anymore—is the hardest part. But I started it, and I'm going to keep on going."