Private Matters
Social media has provided a new place to share … a lot. But sometimes too much information is just too much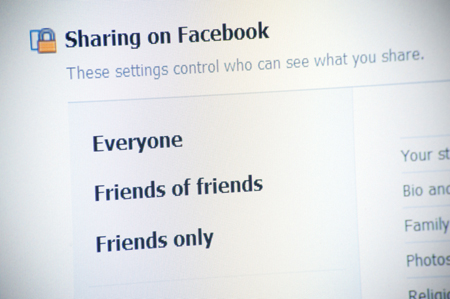 Local meteorologist Brad Panovich wanted to make sure his second child, a girl, had the perfect Twitter name. So he created an account for @wxbaby2 when his wife was three months pregnant. @wxbaby was already taken—by their one-year-old son. "I'll sometimes randomly tweet stuff on his account about what he's doing." It may sound slightly nuts, but Panovich is a self-described tech geek with more than 5,000 followers on Twitter. And his kids aren't the only ones getting an early start.
A recent study by an Internet security company found that 92 percent of American children have an online presence by the time they're two. One-third of moms in the study confessed to posting pics of their newborns online.
"I try to be as protective as possible," says Panovich. "A lot of people don't realize [that] pictures you post can have a locator attached to them if they come from anything with a GPS attached to it. You just have to be really aware of all the privacy settings."

Stay-at-home mom Stacy Pace constantly posts pics of her three girls. She says she worries that she's not vigilant enough about keeping track of which friend requests she accepts. "You get those old friends from high school and realize you don't know what they're like now," she says. "They could be a creep."
UNC-Charlotte assistant professor of software and information systems Heather Lipford researches social media and specializes in privacy. She says your friends may not be the problem; it could be your friends' friends if you're not careful about your settings. "It's easy to overlook who else might have access to your posts." Lipford adds that a bigger problem may be just how much information we're all sharing. "One piece of information may not be a big deal, but put enough pieces together and it could be a problem." Lipford says security experts are still trying to quantify the risk of future technologies manipulating what we've innocently posted.
"More often what comes back to bite me is something I've knowingly posted," says Pace. "And that's the thing about the Internet—you can't ever really take it back."