Pure Pizza set to open second location
The farm-to-fork pizzeria will build a community greenhouse and farmers market in Plaza Midwood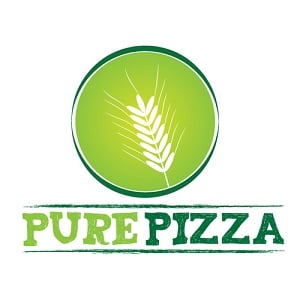 If you're familiar with Pure Pizza, than you're familiar with the unique farm-to-form pizza concept started in 2012 by owner Juli Ghazi. While in the process of losing her job, Ghazi decided to change career paths. Her pursuit to find a pizza that was healthy enough for her partner's daughter, who suffers from Type 1 diabetes, led her to her friend Art Gallagher at Johnson and Wales University. She was soon introduced to the famed Chef Peter Reinhart and together they developed a sprouted wheat grain that maximizes the nutritional value of what is now Pure Pizza crust.
Lucky for all of us pizza AND healthy food lovers, Pure Pizza will be opening their second location at 1911 Central Ave., Charlotte, NC 28205 in May of 2015. Now, all of us who have enjoyed the delicious pies churned out in the 7th Street Public Market flagship location can enjoy the same delicious pizza with 100% organic grain crust and farm fresh local and organic fruits and vegetables in Plaza Midwood.
The new location will feature several unique additions to the neighborhood including a
1,700 square foot urban organic greenhouse and community space, providing fresh Windcrest Farm organic produce.
original artwork
bicycle racks
murals designed by local Charlotte artists
In addition there will be a weekly farmers market that will incorporate local music, craft vendors, art and micro-local businesses every Saturday.
Updates will be up as they're available! Congratulations to the Pure Pizza team!