Q & A with David Corris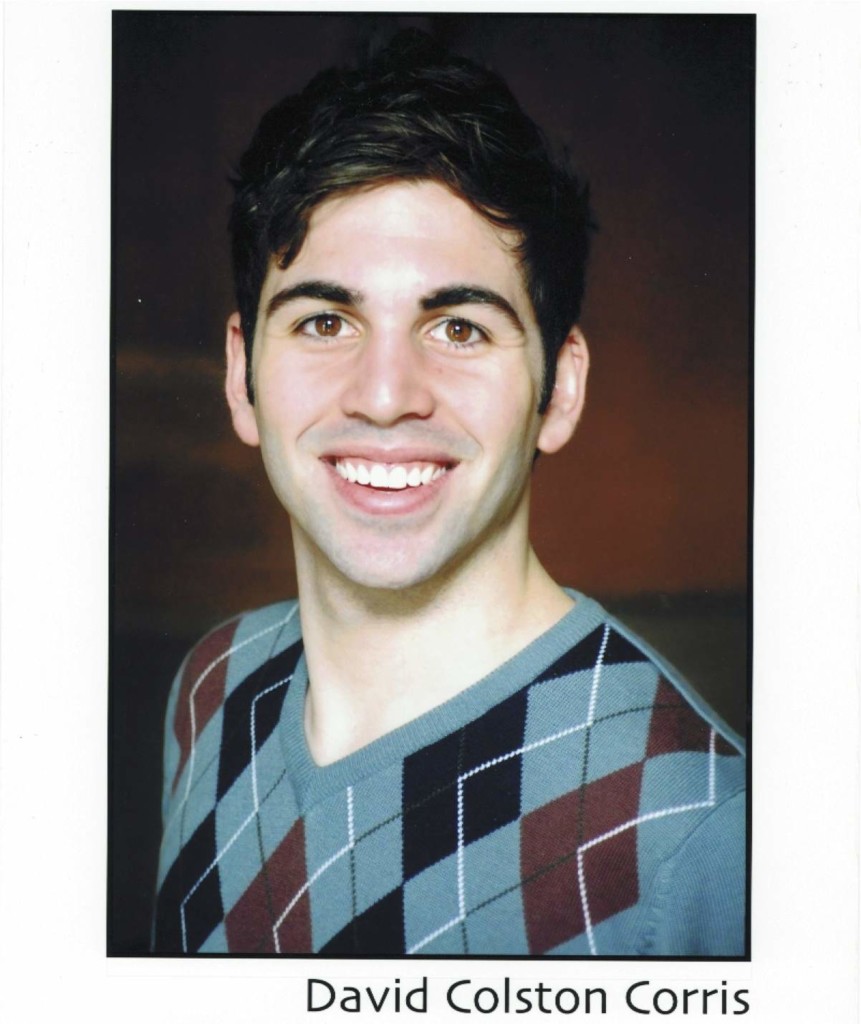 If you look at Avenue Q's cast, you might think it looks like a great theater outing with the kids some Saturday night. Be warned, though, that these Muppets are of a decidedly more mature variety. Avenue Q made a huge splash on Broadway with hysterical, less-than-PC musical numbers and its focus on a young college grad, Princeton, who struggles to find his way (and his rent money) in New York City after he graduates, and along the way, makes both human and fleece friends. The show won a Tony Award for Best Musical in 2004, and the national tour is coming to the Knight Theater from April 5-10. We sat down with the leading man of the show, David Corris, to find out more about playing (and being) a recent college grad, and what it's like to work with inanimate castmates.
You worked in children's theater for a few years, including a stint at Disney. What drew you to Avenue Q?
The CD was always one of my favorites, and this was a dream role for me because I'm a puppeteer. So Avenue Q was a big goal for me. I thought it was funny, had a message, and was just a really solid show. I was able to audition my senior year of college, and traveled to New York from Chicago [at the Chicago College of Performing Arts]. I got through the process in January, but didn't get a call until September, when I was on another tour. They wanted to hire me for the next tour.
Why puppetry, of all performing arts styles?
I never had cable growing up and was really infatuated with Sesame Street—how alive those characters came and how cool they looked. I worked at Disney World for a year, and wanted to do something productive with my time. They offered free workshops for puppetry, and I ended up loving it. I was in The Voyage of the Little Mermaid, a black light puppetry show where we're all dressed in black and the puppets are glowing. My best friend that I grew up with and I had worked at theme parks and did Curious George Live together, and during summers, we started a puppet company called Fisticuffs Puppets, where we build puppets for theme parks, magicians, and museum galleries. We make foam-and-fabric fleece puppets [like the ones in Avenue Q].
Was it difficult to transition from children's theater into something as mature as Avenue Q?
It's really puppetry nonetheless. I love doing a wide variety of content, and most of the guys who worked on this show used to be on children's television shows or something like that. We all share a love for children's and family theater, but I have an edgy side like anyone else. I love a dirty joke. I'd rather not limit myself, if I can.
You recently graduated from college yourself. How relateable was Princeton for you?
Princeton and I are more alike than I can really handle right now. Trying to figure out how make it in the world, do something good with your life, messing up relationships, figuring them out, and figuring out what's most important. Finding a balance between success versus a relationship is hard, especially when you're on the road. So we're very similar.
In addition to Princeton, you also have a puppet character, Rod. Who's he?
Rod is a closeted gay Republican investment banker. I switch between them throughout the entire play. And I stand right behind Rod, in view, when I play him. The show doesn't make any effort to hide the puppeteer. What's neat about the show is that you can get lost in the puppets and then return to reality. It pays homage to children's television shows and those childhood building blocks, but also to the building blocks of adulthood. And puppets can say anything, as opposed to humans. Like the song, "Everyone's A Little Bit Racist." If I, as a 20-something Caucasian male started singing that, people might not laugh. But with a puppet saying that, people can see we're playing with it, and that we're having fun with it.
Was there anything about the show that felt particularly relevant to today?
What's great about the show is that it's really timeless. There are references that are updated, but form the time that it's written, to the time we perform it here, it's still relevant…There will always be people figuring out what to do with their lives, who won't be comfortable in their own bodies, who have relationship troubles, and are trying to figure out how to be successful. For example, when I was in college and went through the audition process, singing "I Wish I Could Go Back To College" was a much different experience than it is now. And it'll be different when I'm 45. But it'll always find a way to be relevant.