Q & A with Gary Briggle
Revue talks with one of the stars of Opera Carolina's upcoming H.M.S. Pinafore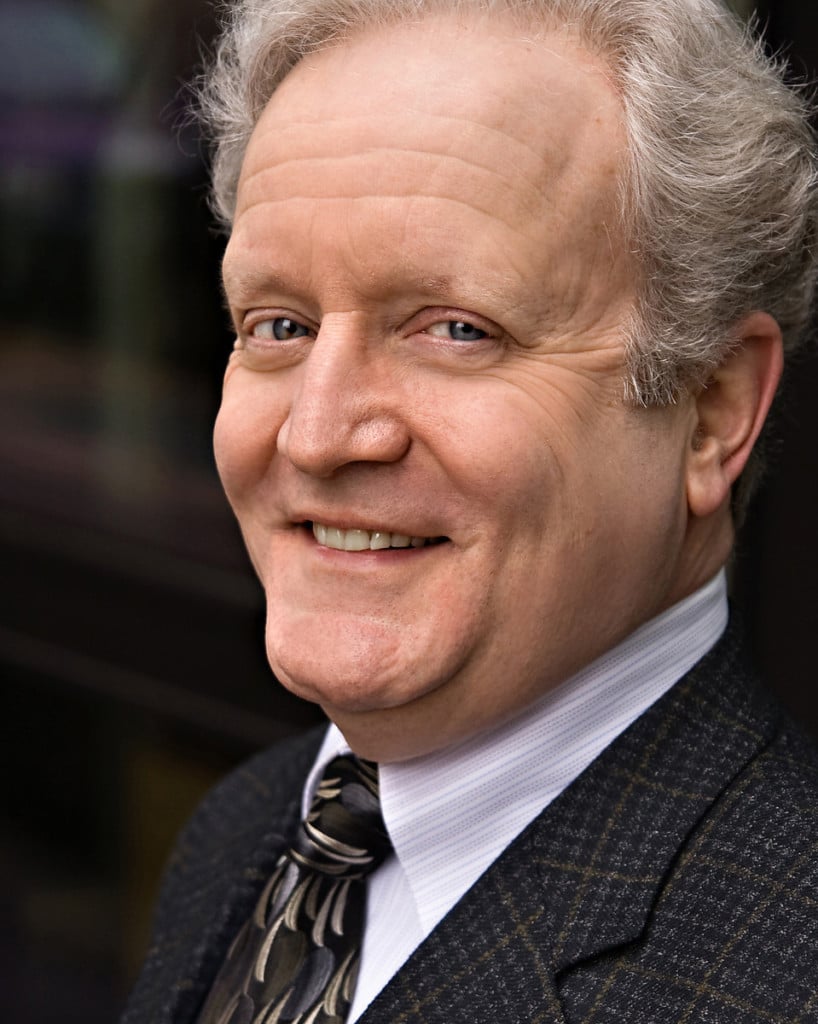 This season, Opera Carolina's performed Mozart's whimsical Cosi fan Tutte and Verdi's heartwrenching La Traviata, and to end their season, they've decided to take to the open seas. From May 12-15, at the Belk Theater, they'll put on Gilbert & Sullivan's H.M.S. Pinafore, the 1878 opera that put the operatic duo on the map, paving the way for Pirates of Penzance and other legends. In his debut with Opera Carolina, Gary Briggle plays Sir Joseph Porter, the naval admiral whom the H.M.S. Pinafore's captain wants to marry his daughter off to. (Her eyes, of course, wander toward a lowly sailor). We talked with Briggle to hear about his blustering, bureaucratic character, what G&S were getting at, and which sea shanties we can look forward to.
Tell us about Sir Joseph Porter—what's his function in this opera?
He's the target of a satirical poking fun at the notion of a bureaucrat that ends up in a position for which he's unsuited. In the famous opening song, he talks about how he went from a law office to becoming the admiral of the British Navy, and that his secret to success was that he'd never set foot on a ship. He's at the greatest level of incompetence. He is that amazing recognizable character we all know from our own political climate. The person who undeservedly rises to ranks to levels of tremendous authority and valor. The opera is also about the collision of social classes, and the rigidity of British social structure. The fact that he's chosen the daughter of the captain as a likely bride sets off the melodrama.
Was Porter modeled after anyone in particular from Gilbert and Sullivan's time?
If you asked the composers, they'd say no. Sir Arthur Sullivan was very delicate about his subject matter. He hobnobbed with royalty, and was definitely a social climber. So he was very careful not to poke fun at anybody that anybody would recognize. So, no one in particular, but I think anyone who was at the opera when it premiered would recognize the character. H.M.S. Pinafore was their first big success, and when they went back to the drawing board, they came up with Pirates of Penzance.
They had a thing for operas on the ocean, didn't they?
I think it's a result of being from an island nation, where the navy and the water create great stories. When you look at their 13 operettas, each one targets a particular social or political idea and gently pokes fun at it.
And this is your first time with Opera Carolina?
This is my debut. I've done a lot of work as a character tenor, which basically is sort of like a character dancer in a ballet. So things like the witch in Hansel and Gretel, or Goro in Madame Butterfly. I've done a lot of work all over the country, but I'm delighted to have been able to play a modern major general in H.M.S. Pinafore. I've been performing for 36 years.
What's stood out about your experience with Opera Carolina, or in Charlotte?
Well there's certainly a wonderful generosity of Southern hospitality. I think I'm just appreciating how much fun we're having while we're all working hard on this very detailed and physically active staging that director Bill Theison is creating. It's a very energetic production, and we're having a ball, but we're all working very hard. It's a lovely cast, and the Maestro James [Meena] is impeccable. We have a wonderful leadership for this cast. Comedy is very demanding. People don't often realize that comedy takes tremendous attention to detail, and a lot of energy.
So you're getting a workout in, then?
There's lots of choreography. It's a very movement-based show, and there's lots of side gags. I think it's going to delight people. It's the perfect family piece. It's lighthearted, and the music is toothsome, so it's great for people who may have shyed away from opera.
What are some of the musical numbers we can look forward to?
The things that the great military sailors sing are always very thrilling, like the patriotic anthems. I sing a patter song, which was used by Gilbert to basically fit as many words into a song as fast as he could. I really have to have a lot of verbal dexterity going, and so the roles that I play are called "patter" roles because of that. There's also a fabulous trio int he second act that's hilarious, filled with encores and side gags and silliness. This is a great piece, because they hadn't really created formula for success yet. They were still experimenting, and so there's a lot of nuance to this particular piece.