Q & A With James Meena
The General Director and Principal Conductor of Opera Carolina (which opened their season this past weekend with Mozart's Cosi Fan Tutte) gives Revue readers the essentials on this comedic opera.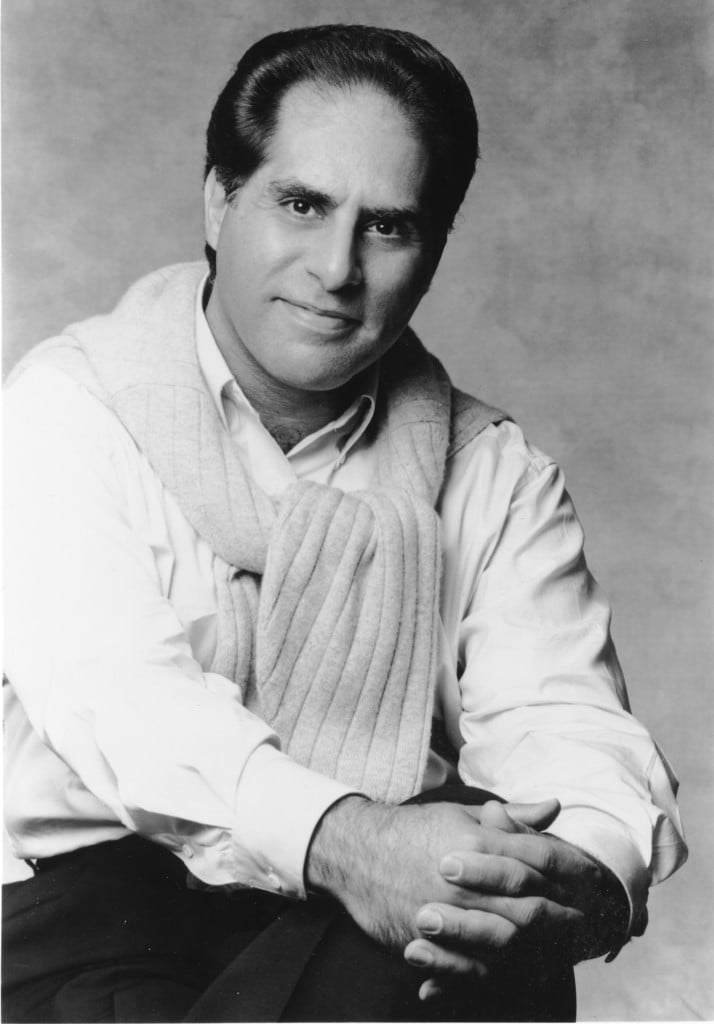 This year, Opera Carolina's season premiere (at the Belk Theatre through the 21st) is Così fan tutte, a comedic opera (called a buffa, for those of you hoping to sound savvy at a cocktail party of theater-goers someday) that was composed by Mozart with his libbretist, Lorenzo da Ponte, in 1789. For their production, Opera Carolina and Maestro James Meena have updated the show's staging to mirror the 1920's. We asked Maestro Meena for background on the show, and what's important to bear in mind when looking through those dusty opera glasses .
Revue: Historically speaking, what should audiences know about the context in which Così fan Tutte was written? Would that context affect how the opera is interpreted?
JM: Good question. The title literal translation is 'Thus (Così) Do (fan) all women (tutte), or The School for Lovers (la scuola degli amanti). The story came out of popular gossip at the time of two Italian women who threw off their fiancés for the other one's fiancé. So, first off the story is based on something that supposedly actually happened at the time. This is important because 99.9% of all operas in the 18th century were about gods, goddesses, historical figures and the like. To write an opera on something that happened 'today' was very, very unusual.
So, when Cosi was premiered in 1790, the audience would have been watching people who looked like them acting in a way that was very much frowned upon by society. Not unlike the Jerry Springer show today I think.
We have taken this model and updated Cosi to the 1920's. Why not update it to 2010? Because in 2010 the concepts of fidelity and morality have been skewed so much that it suspends reality too much to have two 19 year old contemporary women being as prudish as we find Fiordiligi and Dorabella at the beginning of the opera – plus they are over the top drama queens. In the 20's, people still clung very much to the old world mores, yet this period speaks to contemporary audiences.
Revue: What distinguishes Così from other operas, stylistically?
JM: All of Mozart's operas have a style that is unique. Being from the Classical period of music, rather than the Baroque or Romantic, the qualities of the music are symmetry, beauty of line, elegance and proportion. Plus, Mozart's style in Così is very simple while not being simplistic, and it is very direct and tuneful. This makes it extremely accessible and appealing for audiences.
Revue: What have been some of the challenges of directing this particular opera?
JM: The creation of the production itself required a great deal of creative thinking. When we were considering producing Così fan tutte one of the first things we did was see who in North America owned sets and costumes that we could rent (sometimes we use our own productions, but we did not own a Così production at that time). What we found was pretty appalling. Then, I remembered the sets that were created in Winnipeg for the world premiere of The Transit of Venus that I conducted in 2007. Our creative team looked at the sets and decided to purchase them from Manitoba Opera, and recreate them into Cosi. This was a team effort relying heavily on our stage director, Bernard Uzan, our Director of Production & Resident Lighting Designer Michael Baumgarten, and our team of technical folks.
Revue: Così, if I understand, is considered a romantic comedy—what comedic moments can the audience look forward to?
Actually, Cosi is referred to either as being a dramma giocosa (comic drama) or more correctly an opera buffa (a comic opera – think The Barber of Seville or The Three Stooges). Referring back to the last question, part of the difficulty with Così is that after its premiere several people tried to 'improve' the opera, feeling that the story was risqué, inappropriate for audiences and that it sent the wrong message.
Plus, over the 200 plus years since its premiere, it had become musically very stilted. That is, interpreters of the opera forgot or ignored its opera buffa roots and began to treat it like a romantic comedy. Tempos became slower and slower, and the opera dragged on seemingly forever.
Then, the role of Don Alfonso was changed to make him almost a satanic character who manipulates the poor innocent girls into leaving their boyfriends. All of this is nonsense. Così is a farcical comedy, a true opera buffa, the moral of which is simply that young love is irrational in its exuberance. The middle aged Don Alfonso is simply taking his friends to school, hence the secondary title The School for Lovers, and teaching both the boys and the girls that marriage must be built on more than infatuation.
Revue: Many of the performers with Opera Carolina travel from company to company. Is it ever difficult to watch artists you've worked with so intensively pack their bags once a production is done?
90% of the artists who perform with Opera Carolina live here in greater Charlotte. Our principal artists do come from outside Charlotte and often a cast will never be reassembled in the future. This is a small business and artists often work with the colleagues on other productions; but to your point, it is rather hard saying goodbye to friends after a production closes. We work very hard for a month and then poof! It's over and we're on to the next project.
Revue: Once Così is over, what's up next for you and Opera Carolina?
Well, no rest for us. The Saturday after Cosi closes we have our major fund raising event, Bella Notte on stage at the Belk Theater. 300 people for a high end dinner dance that will raise close to $200,000 to support our main stage productions and education programs.
Also, our education touring program Opera Express begins rehearsals the Monday after Cosi opens, and will tour North Carolina, South Carolina and northern Georgia for three weeks; picking up the tour again after the holidays for another four weeks. Then we're into planning mode for the 2011/12 season as well as prepping for La Traviata in February.
To make sure our small staff does catch their breath sometime, we close the Opera office between Christmas and New Years – otherwise it is a relentless 8 months of non-stop work.
Me personally, I'm in Phoenix in January to conduct Puccini's Turandot, I come home for La Traviata, then off to Nashville to conduct Carmen, and back in Charlotte for H.M.S. Pinafore.