Q & A with Nicia Carla
Revue sits down with Children's Theatre of Charlotte's Nicia Carla, who plays Eva Schloss in their production of And Then They Came For Me: Remembering Anne Frank.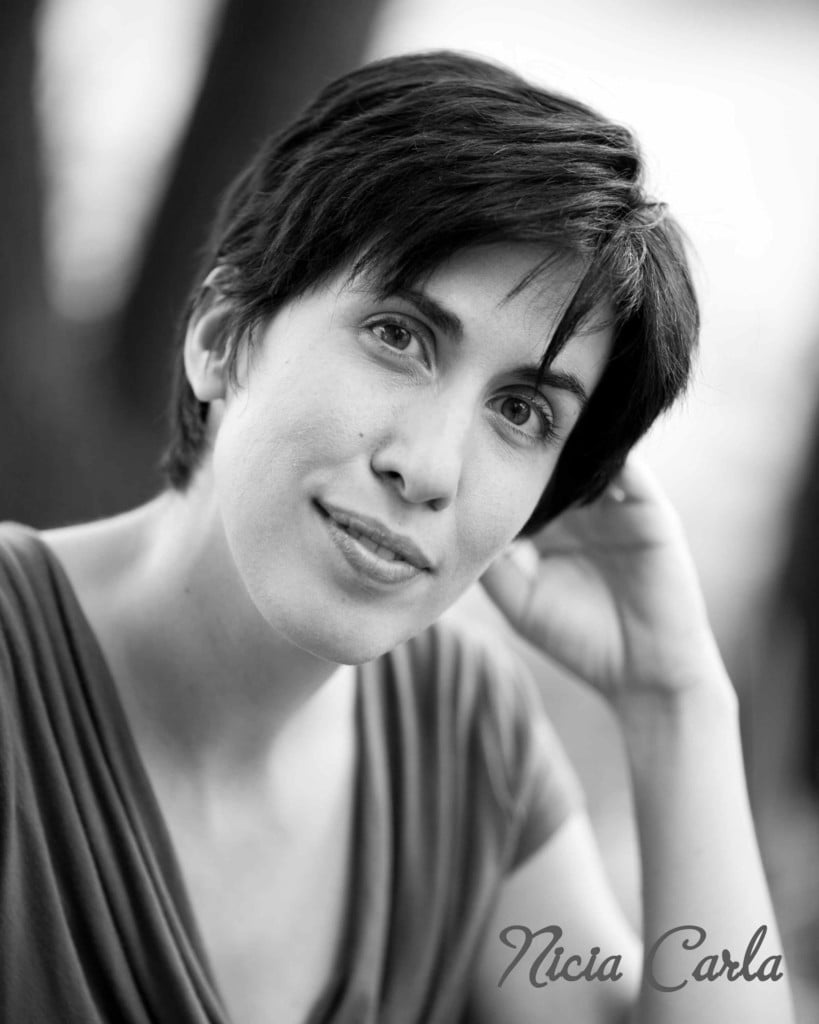 Like a lot of schoolbook standards, it's easy to assume you know the Anne Frank story. The Children's Theatre of Charlotte, though, is staging an adaption of the classic story that should shed new light into some of the story's unexplored pockets. In And Then They Came For Me: Remembering Anne Frank, at the Wachovia Playhouse until March 13, projections of videotaped interviews with the real life Eva Schloss and Ed Silverburg will punctuate and narrate the four-actor play. Nicia Carla, who's been with CTC for ten years, plays Young Eva, and Ed's mother. Here's what she had to say about the new show:
How is the multimedia aspect of the play going to affect the audience experience?
We have done productions with projections before, where the projections add environment and tension to the play. With this show, we say that there are four live actors, and that this is the 5th one. There are stories being told by these two survivors through this footage. At times, we interact with it; during others, it narrates what's happening on stage. I don't think there's been a performance that uses projections in quite this way. It's a simple set, but the projections help to create a larger environment. Also, it's sort of like you're traveling with Ed and Eva as the play goes on. At the end, they show a picture of Eva and her family, with all her grand kids. It's hard to distance yourself when the image of her is right there.
What was it like playing a woman who's, literally, over your shoulder, narrating what happened?
There's a certain obligation to be as accurate as you can be. In theater, you make the characters fit what you need, but this is more of a documentary. Mark Sutton [the director] gave me her autobiography, Eva's Story to read. It gave a lot of insight into the kind of person she was before this happened. Mark reminded us that the characters don't know how this ends, or that the Holocaust is even coming. Anne wrote her account as it was happening, whereas Eva wrote it as an older person. In some ways, because she got through it, it makes it easier for the audience to travel with her, and get through the journey themselves.
You were able to visit Auschwitz yourself. What was that experience like?
My mother was teaching in Poland in 1998. I'm not Jewish but my dad is, and they waited to go see it until I came to visit. They wanted to go, but everyone my mom knew said "don't go, please don't go." It's such a source of shame for the Polish people, that this happened in their country, and that when people think Poland, they think of a death camp. But I just felt that we had some responsibility to go and see it.
Was there anything about the experience that informed the way you approached your role?
Ther ewere things about it that were helpful. At the end of the day, I still know nothing [about the Holocaust]. I've really only scratched the surface. But there's was something about the enormity of the place . . . it's hard to grasp when you see it in a picture or a movie. But seeing the scale of it, and how very organized, how though-out everything was. It was so premeditated, and calculated. Everything was intentional. It helped to understand that aspect of it, and, at the end of the day, made me feel just so lucky to just be an actor, and come home to my kids at night.
It's probably safe to assume a lot of schools will attend this show. What do you think their response will be?
I think the fear with the middle school and high school age group is apathy. I can't imagine they could watch this and not empathize. I hope, at the very least, we can show audiences that history matters to your life. They beauty of the script is that they're traveling with people their age. The early teen years are tough, and it's hard to look past yourself, but I hope that this has an impact. Now that I have kids I have to balance my time with the theater, and I looked at the season this year, I said, "this is the one I want to do. If there's a role for me, I want to be in this play."