Q & A with Paige Johnston Thomas
Revue sits down with director of CAST's A Behanding in Spokane.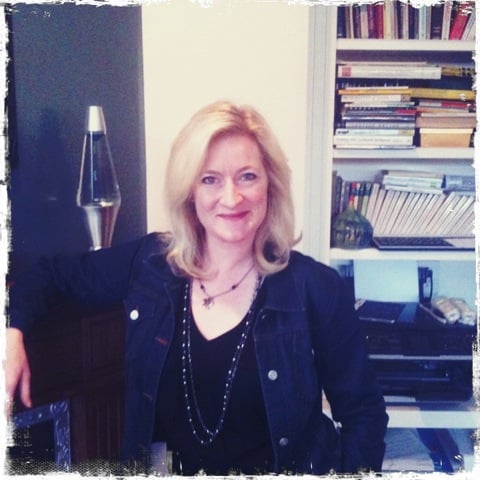 Next Thursday night, Carolina Actors' Studio Theatre is launching their production of Martin McDonagh's A Behanding in Spokane, a new play about a man obsessed with finding his missing hand. You can imagine, it's a dark comedy that weaves between the grizzly and the hilarious. McDonagh, an English playwright and screenwriter, earned four Tony nominations for plays like The Lieutenant of Inishmore and The PIllowman, an Oscar nomination for his screenplay In Bruges, and an Oscar award for best live action short film Six Shooter. A Behanding in Spokane is his most recent staged work. We sat down with director Paige Johnston Thomas to find out more about tackling McDonaugh, what CAST has in store for the lobby on show nights, and how she found a Carmichael.
So what made CAST want to take on this play of McDonagh's, as opposed to some of his earlier successes?
One reason was the chance to do a Martin McDonagh show, period. This one, though, is also his first play that's set in the United States. Everything else is in London, or Ireland, and this is his first American set play. It was interesting to see his take on Americans, and I think he thinks we're pretty ridiculous. Just the rashness of the humor. I call this a wacked-out comedy. Partially because Carmichael has his hand wacked off, but also because it's wacky. It's sort of like an R-rated sitcom, in the fact that we find these characters in these crazy situations that we watch them maneuver through.
The show has just a few actors, including Carmichael and a couple of low-level crooks. How have you approached the dynamic between the players?
Humor has been a big element. I tell everyone in the cast that I'll be the only director in the history of the play that will make this lead character likeable and humorous. We have found in working on it that you can play Carmichael as a dark, demented, distant character. But we are finding the nuances of humor, humanity, and goodness in him. We're finding ways to bring it out through the humor, and for him to be a sympathetic character. I didn't see the original production with Christopher Walken, but I am sure that he brought all of the tortured and dark angst. We still have that, but it's less dark.
Tell us about the play's setting.
It all takes place in one location: a hotel room. He mentions that it's "the final deal of the dice." His last attempt to try to find his missing him. Which is why the stakes are so high. Not to give anything away, but he might find it. One thing I always say about this play is that, in a lot of ways, it's about the absurdity of wanting what you don't have, and the price you pay obsessing over it.
So what did happen to his hand? Do we find out?
It's up to each audience member to believe his story or not. But to me, that's not the biggest mystery. It's about making somebody whole, and what it means when you're missing something. How it happened isn't as interesting as why it happened.
A lot of the buzz about this play came from the fact that Christopher Walken starred in the original New York production. What was it like to find your Carmichael?
It was quite a process. Usually, we only hold one round of auditions and callbacks, but I held three. There were so many directions with this character. Each actor was bringing something different to the table. It was a hard choice to figure out the way I wanted this character to be. Each actor was bringing something different to the table. Some I saw had this deep, dark, sinister delivery, while others brought pure comedy to it. And with Russell Rowe, whom I ultimately cast, what I loved about him was how he blended those elements. He had the insanity, but he also had the vulnerability, and the humor. It was the complete package.
CAST is known for doing unexpected things in the lobby of the theater for their shows. What surprises are in store for A Behanding?
It's what we call "experiential theater": your experience of the play starts the minute you walk in the front door. We decorate the lobby, and it's like we're building two sets. We don't just do paper tickets, either. This time, it will be little suitcases, because Carmichael has been on his journey and he's traveling. You can open up, and you might find a severed finger, or a coupon to a local restaurant. We'll have a bellhop, a receptionist, part of the hotel set up, and part of Carmichael's home in Spokane, the town he left.