Q-City Charlotte BBQ Championship
11th annual brews and BBQ fest expected to draw thousands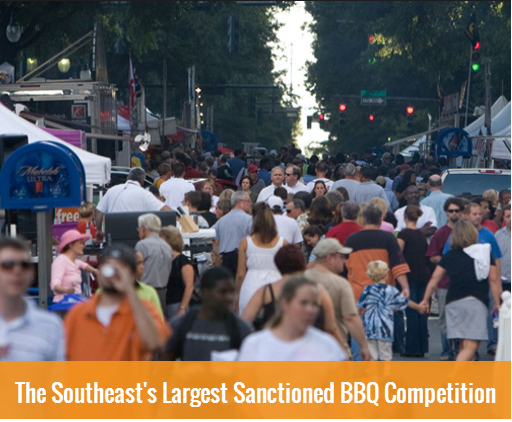 Nothing brings out the cool crispness of fall like the smell of roasting meat and barbecue. The Friday and Saturday, October 18 and 19, marks the 11th Annual Q-City Charlotte BBQ Championship.
Professional teams and challengers will bring their A-game to impress panels of judges with their grilled, smoked, and roasted barbecue creations. The pro teams will be competing for a chance to win $35,000 in prize money and a chance to represent the Southeast and the Queen City at the Memphis in May Championship in 2014. Local teams will be competing for cash prizes and bragging rights.
Local bands Vintage Trouble, Tinsley Ellis, Jonathan Tyler and The Soul Rebels will be churning out tunes while festival-goers gobble down the best barbecue around.
The Championship will cover four blocks along Tryon Street in Uptown Charlotte, between Stonewall and Trade Streets. Because more than 100,000 attendees are expected for this year's event, those looking to take a trip to the festival would do best to plan out transportation and parking. The Lights Rail and CATS bus system will be running. The Charlotte B-Cycle 24-hour pass will only set you back $8 and there are several stations within walking distance of the championship. Official parking for the championship will be at the Epicentre, costing $5. There is also additional parking throughout Center City.
General admission is free. Visit one of the several stages set up for the event, offering music, barbecue, a mechanical bull, blues society, vodka sampling, and a brew challenge. See you at the fest!