Q&A: Charlotte's Juliann Sheldon on Being a Worst Cooks in America Contestant
Former Panthers cheerleader appears on new season debuting Sunday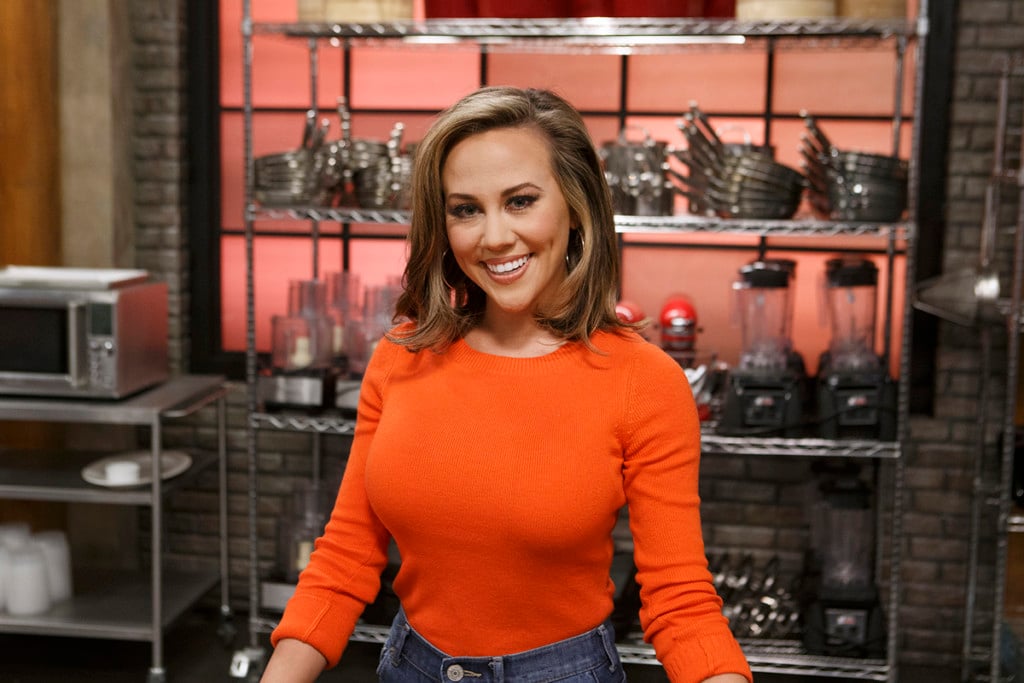 ON AUGUST 4, Bobby Flay and Anne Burrell return for the 17th season of Food Network's hit series, Worst Cooks in America. If you're not yet familiar, the show pits two teams of the country's most atrocious cooks, one led by Flay and the other by Burrell, against each other in a kitchen boot camp designed to transform their culinary skills. Juliann Sheldon is one of two North Carolina residents competing to earn a $25,000 cash prize. We caught up the public relations specialist to get the scoop on her foray into reality TV.
You may know her from: She's a former cheerleader for the Carolina Panthers, and she was Miss Pennsylvania in 2011
Age: 29
Relationship status: Single. My cats Barbara and Blue are the loves of my life
Originally from: Pittsburgh, PA
Currently lives: Uptown
Favorite sports team: Panthers
Currently reading: Less by Andrew Sean Greer
Currently watching: The Bachelorette
What made you sign up to do this show? Was it the urging of a friend or family member, or were you motivated to do this on your own?
My mom nominated me. I didn't know much about the show, but she watched Food Network religiously and she always said Worst Cooks in America reminded her so much of me. I didn't think anything of it when she nominated me. Then I got a phone call shortly after from the casting company, and I was offered a spot on show. So I decided to be brave and do it.
How bad is your cooking, like, really? Tell me about the worst kitchen mishap you've ever had.
My first mishap that made me afraid of the kitchen forever was when I was babysitting my little brother. I put a microwaveable meal in and forgot to add water—I guess I didn't read the directions—and I set off the smoke alarm and had to call the fire department. When I try and cook, it's never something simple. It's way too ambitious, or way over my head. I tried to roast a whole duck once, and it came out frozen and I dropped it on the floor. It's really a perfect storm when I enter a kitchen.
How atrocious would you say your cooking was compared to the other contestants?
I was definitely in good company. (laughs) We were all very different in beautiful ways.
Tell me about kitchen boot camp. What was the hardest part for you?
Walking through the doors, to be honest. I know I'm a bad cook, but I was about to show the world what a bad cook I am. Then I had these two world-class chefs to tell me how bad I am and really put me through the ringer.
Will you continue cooking, or did the show burn you out?
Yes, I will say that after conquering my first fear of walking into the kitchen, it gave me the confidence to do more.
What would you choose as your last meal?
Pasta. I don't discriminate. Any kind of noodle, really.
What's one food you won't touch?
I hate touching onion, or garlic, because I get my nails done and I don't want that stench to stay in my nails. That's just repulsive to me.
What's your favorite restaurant in Charlotte?
Aside from not being able to cook, I'm a foodie, so I eat out a lot out of necessity. Right now my favorite is Barcelona Wine Bar because I can get as many plates as I want when I'm indecisive and not feel guilty.
Any more reality shows in your future?
I think I'm good for now. (laughs) This is the most terrified I've ever been, more than being on a stage in a bikini or dancing on a football field, because there's preparation for that. With this, I knew nothing about it and I was forced to perform and make something happen, which was terrifying.
Now, the hard-hitting questions:
Chocolate or cheese? Chocolate
Coffee or tea? Coffee, hands down
Beer or wine? Wine
Hot dog or taco? Taco
Cake or pie? Cake
Ketchup or mustard? I'm from Pittsburgh, so I have to say ketchup
Comedy or drama? Comedy, always
Reality or fiction? Reality
More money or more free time? Money is time, so free time
Facebook or Instagram? Instagram
Season 17 of Worst Cooks in America premieres Sunday, August 4 at 9 p.m. ET/PT on Food Network.