Q&A: Colin Quinn on the South, Social Media, and America's Impending 'Break-Up'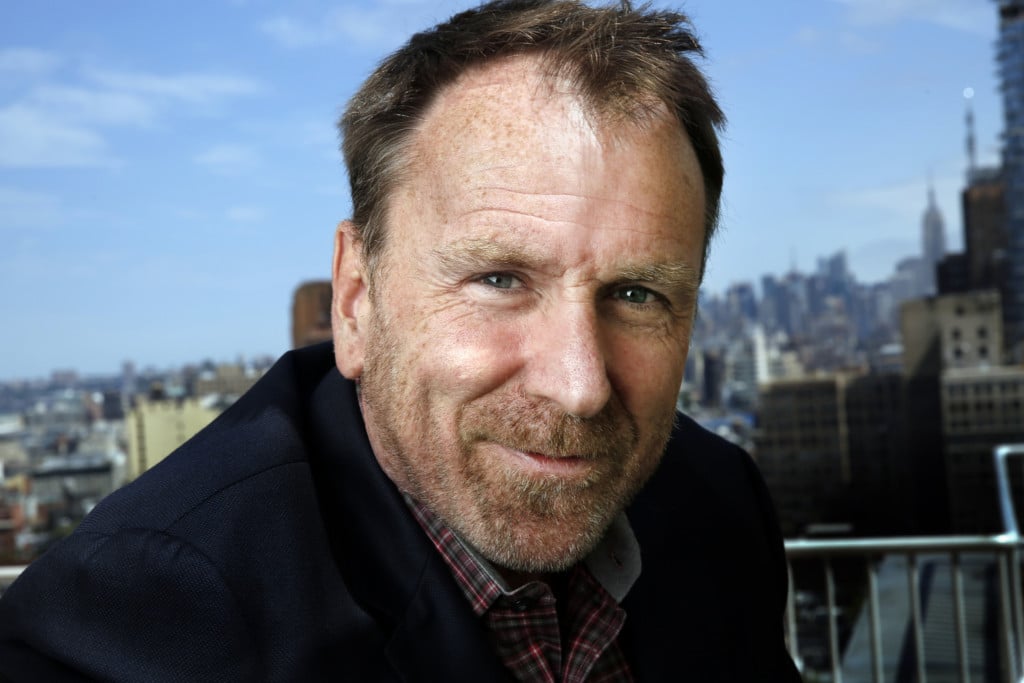 IT'S BEEN SEVEN YEARS since Colin Quinn's had a major stand-up tour. In that time, he crafted celebrated one-man Broadway shows, appeared in Girls, Trainwreck, and other films, and released the autobiographical The Coloring Book: A Comedian Solves Race Relations in America. The Saturday Night Live alum comes to Booth Playhouse on Jan. 19. We recently chatted with him about his new tour, "One in Every Crowd," and being a nonpartisan comic in a partisan world.
---
Charlotte magazine: This is your first major tour in seven years. What's it like to be touring America now?
Colin Quinn: It's interesting. All of America almost looks the same way now, in the cities I go to. People used to be different here (in New York City), and then go to Middle America and the South. Now we all look the same. But my new show is actually about how America is going to break up. I almost feel wistful going around America now. Because we're almost done.
Like everyone else, I blame social media partly. Opinions weren't made to be heard in mass quantity.
CM: What's leading us to a break-up, then?
CQ: I think it's because we (don't face) major tragedy as a society. We're built on this idea of individual rights. There's no incentive to be part of the collective. And I'm not above this.
People are just so bored that they go online. You don't have the majority of people on farms like other countries, working 14-hour days, not seeing each other all the time and then going home. When everyone's working in the same room, we all go online. You just have the frustrated typists. Everything is just out of perspective for people.
CM: On your point about social media: At some point, you decided you were going to do this fake, over-enthusiastic persona on Twitter. Is this because you just wanted to maintain some sort of sanity online?
CQ: (Laughs.) Yeah. I decided I'm not going to be Mr. Sincere. It was at first because I thought Twitter was stupid, but then it become something else. It turned out to be the right move.
You can't even make jokes anymore, because of the tyranny of the mob, all of these unfunny people who ask, "OK, but where did this joke come from?" All of these crowd psychologists. It's just so dumb. I completely understand if you're offended by some jokes. I'm offended by some jokes. But this isn't Congress. Everyone wants to be the arbiter of what's funny.
CM: For this leg of the tour, you're headed to the Southeast. How has your impression of this part of the country changed?
CQ: When I first went down in the '80s, it was a more Southern culture than it is now. I remember this real tough, working guy with a trucker hat, smoking in the front row. In the middle of my show, he says, "Buddy, you gotta slowww down. Ain't no one understanding you." And he was right. Even in New York, I talked too fast.
CM: Reaching back to your SNL and Tough Crowd on Comedy Central days: You've always talked about politics, but never in a specifically partisan way. What's it like to be a "moderate" as a comic now, when everyone is so divided?
CQ: Oh, it's impossible. We just don't know how to talk about anything anymore. You have to be completely just one way or another. People just shut down on you, everywhere. There's such a tribal mentality to everything. That's why I think we're headed to this shift, this mass rezoning and (drawing of lines).
CM: Charlotte has many, many New York transplants …
CQ: Oh, yeah. For sure.
CM: With your Broadway and off-Broadway one-man shows, you've spent a lot of time talking about the pre-gentrified, more gritty New York they would probably love to remember. Do you feel a responsibility to maintain that history of the city?
CQ: I definitely felt the urge, and yeah, maybe a responsibility, to talk about that history. I just loved the natural cynicism and attitude of the place. That's why people were so funny there: what they were exposed to.