Q&A: Get to Know SiteOne Landscape Supply
In Partnership With SiteOne Landscape Supply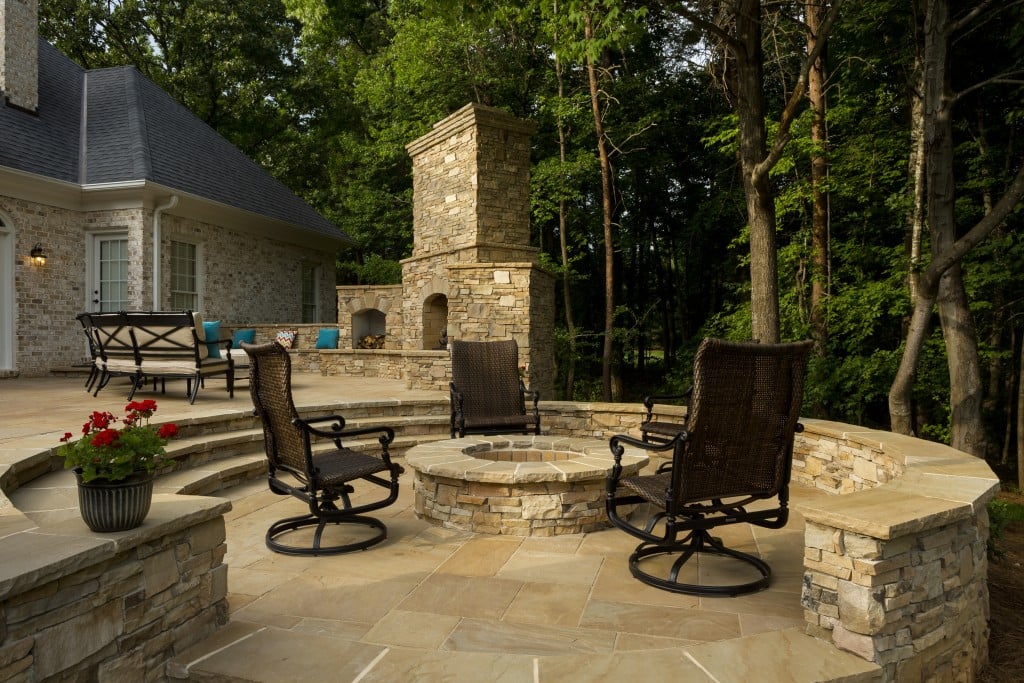 Q: Tell me about SiteOne – what kind of company is it?
A: SiteOne Landscape Supply is the nation's largest wholesale provider of irrigation, agronomic, nursery and hardscapes products. We've been in this industry since day one. In fact, we've helped it grow to what it is today. Our experts know our product lines, categories and local markets better than anyone else. We stay ahead of local design trends and stock the products you need to complete the job. No matter where you are in the project, our IN-Stock Products will be available and ready for pickup or delivery. With two SiteOne Stone Centers and four additional SiteOne stores that stock hardscape materials in the Charlotte area, we can meet almost any need. We strive every day to exceed our customers' expectations.
Q: What are "Hardscapes"?
A: Hardscapes is a general term for stone and manufactured concrete products used in the construction of outdoor spaces and structures like patios, sidewalks, garden walls and driveways. Hardscape projects can expand to include pool decks, interior and exterior stone facades, outdoor kitchens, living areas and pretty much anything else you can imagine. Your nearest SiteOne Stone Center is the source for the finest materials, backed by the most knowledgeable hardscape experts in Charlotte. Along with the latest design trends, insights and techniques, you'll find everything you need to complete your next project.
Q: Can anyone purchase from SiteOne?
A: Absolutely! Everyone is welcome at our Stone Centers. You can walk through our product displays for inspiration, get expert advice on your next project or get connected with a reputable contractor in Charlotte. Whether it's a scoop of mulch or a complete outdoor living area – our Stone Center Experts are here to help.
Q: Does SiteOne do the installation work?
A: We do not. But we have extensive relationships with industry professionals in Charlotte and are more than happy to connect you with one of our customers! Already working with a contractor. Our Stone Center Experts we'll gladly work with you, and your installation professional, to identify the best products for your vision.
Q: What brands of products does SiteOne sell?
A: In the Charlotte Metro area, we carry products manufactured by Belgard, Techo-Bloc, Alliance, Techniseal, Bull Outdoor Appliances, Pro-Trade and more. We also stock an extensive selection of exclusive natural stone product lines like SlateScapes, Castle Collection and Bob Timberlake Natural Stone Veneers. We undoubtedly have the largest selection in the area.
Q: How do I get my products from SiteOne to my house?
A: SiteOne delivers. Our delivery experts are the best in the industry at getting your products home – SAFELY, efficiently, and on time for you (or your contractor) to start work.