Q&A: Hectorina's New DIY Rock Album
Local rock group talks Knotted Everest and their Snug Harbor residency this month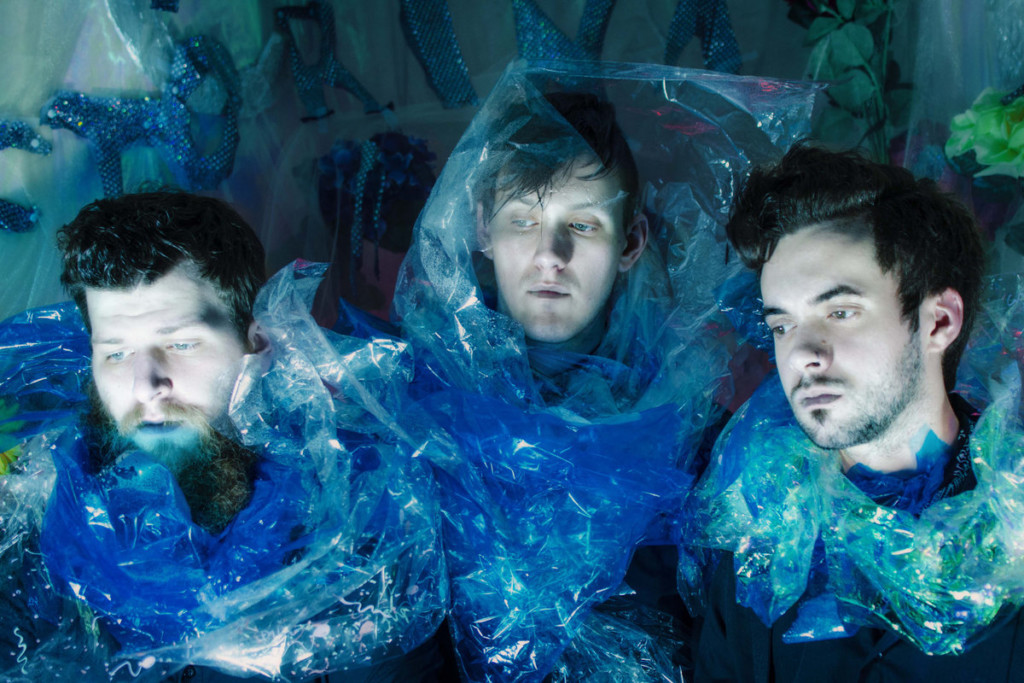 HECTORINA KICKS OFF its Snug Harbor residency this month on Feb. 6, ahead of the release of their new album, Knotted Everest. The local DIY rock group's fifth full-length record is moodier than Hectorina's past pop punk style albums, but that's just a part of the band's mission: to constantly evolve. Charlotte magazine spoke with frontman Dylan Gilbert in January about Hectorina's new album and about the city's—and Hectorina's—ever-changing sound (edited for clarity and space).
Charlotte magazine: What's the inspiration for the name of the album, Knotted Everest?
Dylan Gilbert: A lot of our earlier work was more colorful and more psychedelic, but the stuff we've been thinking about and writing about now are more anxiety-driven. Just thinking about our current time, it can be more stressful. Knotted Everest is this enormous thing all tangled up.
CM: How has your music evolved in Hectorina's seven years?
DG: I think that a lot of artists find what they like, and they want to stay in their realm. Of course that's OK, but our M.O. from the very beginning was let's keep going. Always asking, what's next for us? A lot of the time, whenever we put stuff down on paper, we'd already be onto the next thing stylistically or creatively before the other thing released. Maybe it's hard: The people who like our band, can't keep up with us, but hopefully that could be a good thing, too.
CM: Now, Hectorina is calling itself a "DIY" rock band. What exactly does DIY mean in regards to music?
DG: For a long time, we were calling ourselves a punk band. And for a lot people, whenever they think of a punk band, they think of leather jackets and studded belts and mohawks and things like that. We're not that. So I thought what's something that describes our aesthetic and the way we do things a little bit better? One of the things that sets Hectorina apart is we've always done everything by ourselves. Almost everything we've done over that seven year period has been totally alone. Me and John, the drummer, are both teachers at School of Rock Charlotte, and that's one of the things that we're always trying to teach younger musicians: That you can do this. You don't have to be the most amazing award-winning guitar player to do this. You should start a band before you learn how to play the guitar. It's more about expressing yourselves, being creative, having fun, and making noise.
CM: There seems to be this burst of energy around the city's music scene lately. Is there something that has changed about the music scene—or is it just that people weren't paying attention before?
DG: I've been touring since about 2004 or 2005 so to me, it looks a lot more like an ebb and flow. There are certain periods of time where there's a cultural shift, or some really great work comes out that re-inspires a generation. It seems like, every few years, everybody goes "There's a great music scene in Charlotte!" And the larger part of me says, "Well yeah, there's always been a great music scene in Charlotte." There are a lot of new bands for the first time, though. I feel like I'm getting old because there are a lot of local bands I don't know, which I think is a good thing.
CM: What is the local music scene missing?
DG: We need a lot more diversity in the Charlotte music scene. God bless us, we're still in the South. There's just a ton of middle-of-the-road, beer-drinking white dude rock bands in town. And it seems like a lot of the other bands, different kind of artists from different backgrounds maybe have a harder time getting shows, and just aren't part of the scene in the way they could be.
CM: This is the band's fifth full-length album in seven years. What's your process for writing songs so quickly?
DG: To me, there's always been a drive to write. I guess some people journal, some people paint; they have these different ways of expressing themselves and mine has always been writing songs. I get stressed out if it's been a few weeks without writing a song. To a certain extent, what would our band be if we're not writing songs?
CM: What's a local band or musician you admire?
DG: There's so many. Justin Aswell is an amazing musician. He's a DJ and producer, and he does Monday nights over in Snug Harbor (Knocturnal). Bo White is a songwriter, making music in and around Charlotte for practically forever. Ghost Trees, which is a jazz duo here in town. They've been one of the only exciting, new jazz bands that I've seen around. Chócala is another great band—actually there are a lot of the bands part of our residency that we are ecstatic about. Some of the ones not part of our residency, LeAnna Eden. She's an amazing songwriter, and what she's doing in the community is really beautiful. I could go on and on about all the people I admire.
CM: For new listeners of Hectorina, where's a good place to start?
DG: I'm always going to recommend our newest album. All artist have this terrible way of disowning their artistic children; after being in a band so long, a lot of our earlier albums feel like high school yearbook pictures. This recent record we're about to put out and our last record, Muck, would be the best place to start, but if you're still interested, you can go further back.
---
See Hectorina This Month
All residency shows at Snug Harbor (1228 Gordon St.) are $5 and start at 10 p.m.
Feb. 6 – with Gasp and Rye
Feb. 13 – with Chócala and Patois Counselors
Feb. 20 – with Gardeners and Brut Beat
Feb. 27 – with Wild Trees and Mint Hill