Q&A: Interior Designer Rosa Dest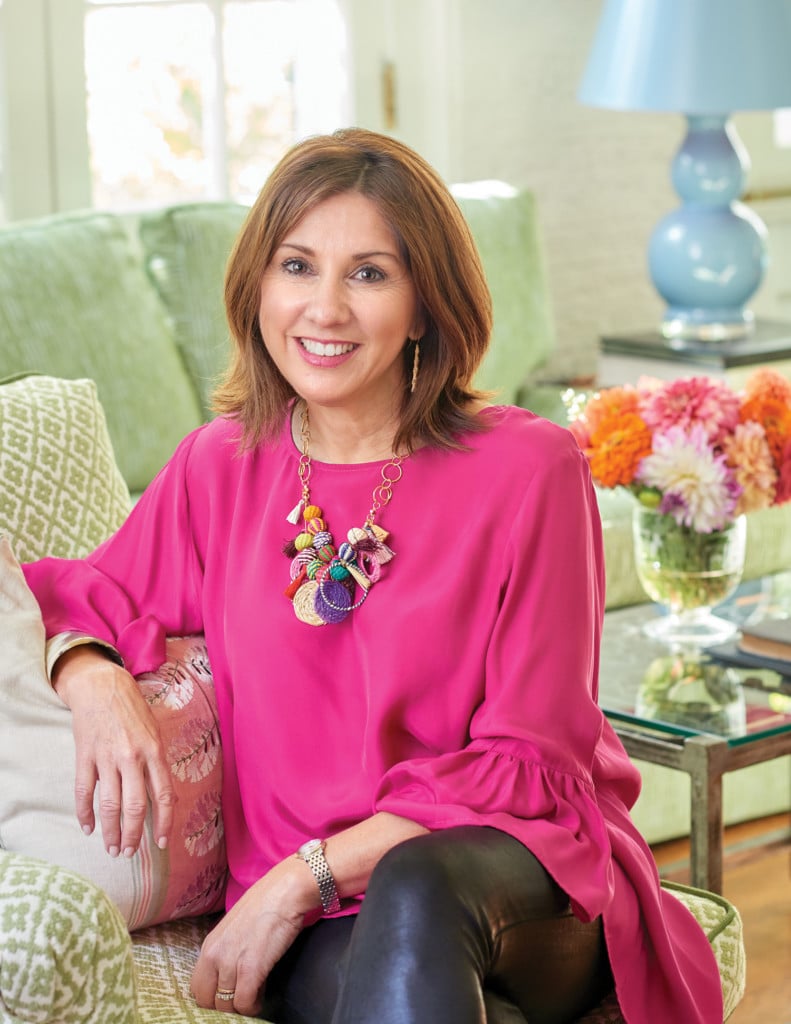 Rosa Dest Interiors
704-362-1397
Years in business: 17
Hometown: Cali, Colombia
Charlotte Home + Garden: What's your favorite color to wear?
Rosa Dest: Fuchsia. I love the way it makes me feel.
CHG: Favorite color to design with?
RD: I think every room should have a touch of blue.
CHG: When did you know you wanted to be an interior designer?
RD: I've known since I was a child. I was surrounded by women who influenced my love of design. We moved a lot when I was young, and my mom would have the house decorated within a week of the movers coming, creating a home. My grandmother and her sisters had this love for antiques, and the way they would use them throughout their homes was so inspirational.
CHG: Favorite recent design trend?
RD: The return of color to the home.
CHG: Design trend you wish never happened?
RD: Neutral rooms. Although they can be very pretty, I think they lack personality. Your home tells your story, and most of us don't have neutral stories to tell.
CHG: Favorite national interior designer?
RD: Jamie Drake. I love the way he uses color—the combinations pop and complement each other. He creates magic with color.
CHG: Another local designer you admire?
RD: Lisa Mende. She's a good friend, a great mentor, and she uses color in a magical way.
CHG: Best career advice you've been given?
RD: Be yourself, and don't compare yourself to others. My clients come to me not only for my design aesthetic, but because I listen to their needs.
CHG: Best place to find inspiration?
RD: I find inspiration in my travels. People who know me know I love to travel. Traveling has opened my eyes to the world, forced me to step outside of my bubble and to appreciate the beauty each culture I visit has to offer. It allows me to grow, creatively and personally.
CHG: Three words that describe how you hope clients feel when seeing their completed homes?
RD: Wowed. Happy. Proud.