Q&A: Kevin O'Connor of 'This Old House'
He headlines Charlotte's Southern Spring Home & Garden Show in February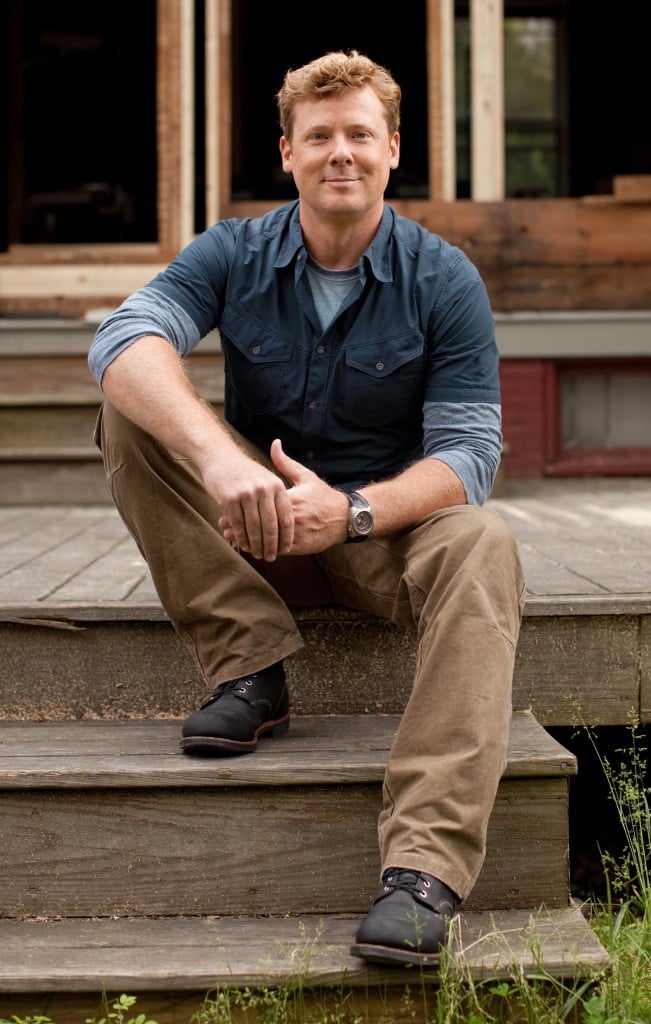 Kevin O'Connor is the host of This Old House and Ask This Old House. But television wasn't his first career. The self-described finance dork and father of three was a senior vice president with Bank of America's commercial real estate group before joining the home improvement show in 2003. We caught up with him ahead of Charlotte's Southern Spring Home & Garden Show, where he'll appear onstage during the event's first weekend on February 28 and 29 to talk about design trends, the HGTV effect, and rules to live by during a home renovation.
Age: 51
Hometown: Maplewood, New Jersey
Currently lives: North of Boston 
Currently reading: I'm knee-deep in a variety of books now as we research a podcast: Built by Roma Agrawal, Reclaimed Wood by Alan Soloman and Klaas Armster, and I've got a pile four deep on building subjects. There's no leisure reading right now.
Favorite sports team: The New England Patriots. Everyone knows they can't speak to me on Sundays because I have to watch it live. 
Current TV shows: The Heist
How would you describe your approach to home renovations? Practical. By that I mean a lot of people fall into the trap of seeking perfection. But perfection is always expensive and usually disappointing. There are things that come your way that are unexpected and impossible for your builder to appreciate. If you can't let go of that perfection when that curve ball comes your way, you're in for a world of hurt. You've got to be a little flexible.
What do you think of Chip and Joanna (and other HGTV stars) building their empires?  I have no problem with empires. If people put their stuff out there and consumers gobble it up, so be it. But our shows are really different. The only people we allow to speak are professionals. We'll use a fourth-generation plumber, or a third generation carpenter. Lots of multi-generational contractors speak on our show. HGTV shows are recreational, and ours is informational. There's nothing wrong with that. Clearly the audience has an appetite for it.
Any other designers who inspire you? Kristina Crestin, a Manchester by the Sea-based designer. Her skills are off the hook. We loved her enough to use her on our own house.
Any design trends you predict will be big in the coming year? Outdoor space is huge. People are taking over outdoor spaces and turning them in to finished living spaces. The patio is no longer just a patio. More people are living in parts of the country where you have three or four-season living outside. It's a really good use of space, and you don't need to add an extra 800 square feet on your house. This push toward informality will continue.
What's the most surprising thing about you? In contrast to what people see on TV, I'm a finance dork. I fell into the renovation thing. I'm not the expert, and I don't give out advice because I don't practice it outside the show. I stay in my lane. As such, I still love economics. God help the mortgage broker on the other end of the line, because I'll take you for a walk. 
What do you like to do in your spare time? I don't golf—I don't have those kinds of hobbies—I'm a big finance dork. But if someone cleared a big block of time, I'm generally going to be in my garage workshop. My 10-year-old son is really into that right now. We go to the garage and safely create things that shoot or blow up. (laughs)
Any rules to live by during a home renovation?  Just get in front of the problems and confront them honestly and respectfully. Make a decision and move it along. Time is the enemy in a renovation. Time costs you money. Time moves your schedule back. So get ahead of the decisions.
Most comfortable shoes to wear on a job site? Red Wing Iron Rangers. But they have a smooth sole, so when it's super muddy those are a no-go. When I'm up on a roof, I wear Carhartts with the six-inch moc toe and a big, beefy sole—those are my go-tos.
What are you most looking forward to at the home and garden show? It's always the Q&A. That's the stuff you won't see on TV. The folks there tend to be longtime fans. They come at you with questions like, 'how's so-and-so after that renovation a decade ago?' There's a very familiar, intimate experience with people who come to these things. It's like and old family reunion.