Q&A: Matrimony Returns for Housing Fest at the Fillmore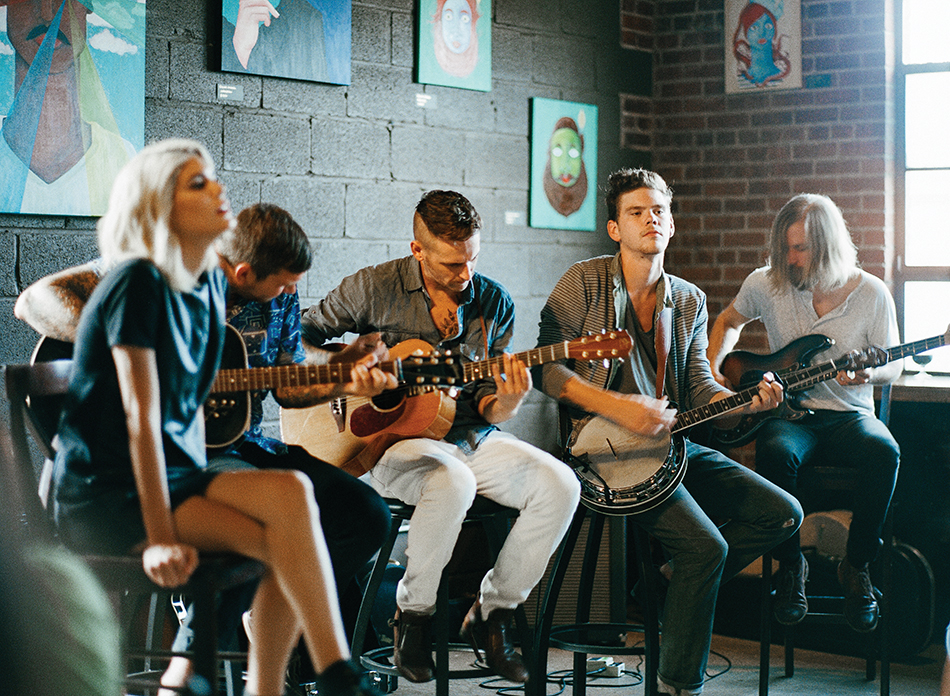 MATRIMONY IS BACK. Well, at least for one show.
The Charlotte-bred folk-pop act joins Josh Ritter, Lindi Ortega, and others for Urban Ministry's Housing Fest: A Concert to End Homelessness at the Fillmore, Saturday (May 28). Matrimony's been on hiatus for the past year, and during that time, members Jimmy Brown and CJ Hardee began a new project, the alt-rock, Nashville-based outfit Bassh. Here, we talk to Brown about the event, performing with Matrimony again, and songwriting.
Charlotte magazine: Matrimony is currently on "hiatus." Why did the band decide to do HousingFest?
Jimmy Brown: It's a great opportunity to serve our community. We care about these people in Charlotte, and there's a lot of need there. It's a human need to have housing, I think. If doing a show and playing a few songs can help out someone who is in dire need, then it's a no-brainer for us as a band. It's just a fun way to help out.
CM: You spent some time in Nashville, but now you and [wife/Matrimony member] Ashlee have moved back. What's it like to be Charlotteans again?
JB: It hasn't felt like I've been gone, really. In a way, it feels like I've just been gone touring. But it feels right to move back. I've really missed the community of musicians in Charlotte and those friendships. It's just a good place to be.
CM: Matrimony is quite different than Bassh. How do you feel about playing those acoustic-driven songs again?
JB: We're going to bring a new energy to it because it's been so long. It's nice to go stripped down and do something different as things really pick up with Bassh. I think that excitement will show from the stage.
CM: What's changed since the last time fans saw Matrimony?
JB: My writing has evolved, because of these new projects. I approach it in a completely different way. I now think of new songs as which project it would work for. So we do something again with Matrimony, it'll happen naturally. All of us want to experiment and have different projects. And I think any new song I write will be different because of what I've done with Bassh.
Grab tickets for Housing Fest here. Read Michael Graff's 2014 feature about the band here.