Q&A Samantha Smith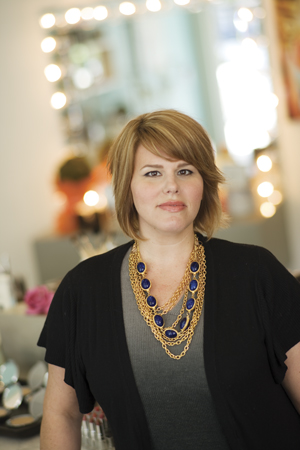 Parched skin, chalky elbows, chapped lips? We asked Samantha Smith, makeup artist and owner of Birkdale facial spa Potion, how to nix your seasonal dry spots.
Can you recommend a good cold-weather cleanser?
Get a cleanser free of detergents and sodium lauryl sulfates — they dry out skin. I like CosMedix's Benefit Clean ($37, Potion), which is made with hydrating shea butter.
What about makeup?
Use a liquid foundation with a creamy base, like BECCA Cosmetics' Luminous Skin Colour ($43, Potion). It has SPF 47 and hydrating properties like hydraulic acid and vitamin B. And don't forget lips! Keep them exfoliated and moisturized with Sara Happ's lip scrub and lip slip ($24 each, Potion).
I'm on a budget. What's a cheap Rx for my chapped elbows?
Neutrogena's Sesame Body Oil ($8.99, CVS). After showering, slather it on legs, arms, elbows, and torso. (It's greasy, so avoid the face and neck.) Also, exfoliate dry spots with a drugstore body scrub.
Help! I'm prone to acne and seasonal dryness.
Look for ingredients that are both clarifying and hydrating, like avocado, vitamin E, or fish oil. Citrus oil keeps skin clear, and it's also a natural bacteria killer. (Tip: it's found in CosMedix Benefit Clean.)
Know any good moisturizing spa treatments?
Potion's oxygenating facial ($85, Potion) infuses skin with oxygen and hydrogen molecules. It actually bonds moisture to the surface of the skin. Amazing.