Q&A: U.S. Poet Laureate Tracy K. Smith on CPCC's Sensoria, Her New Role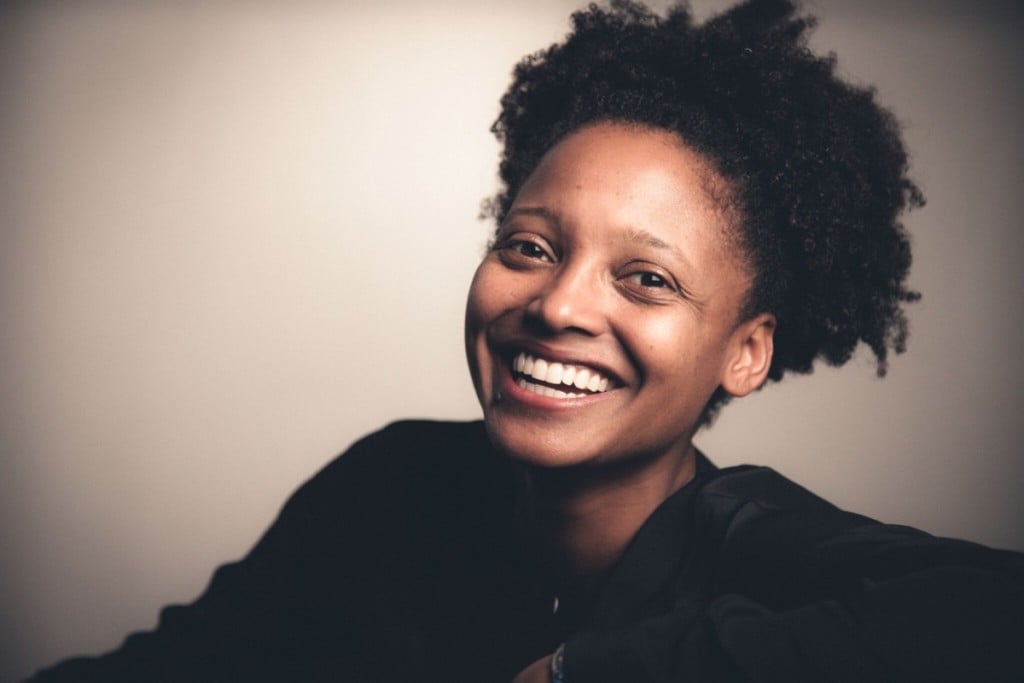 THIS WEEK, poet Tracy K. Smith comes to Central Piedmont Community College's Sensoria, the annual literary/arts festival taking place across the school's campuses. Smith took over as U.S. Poet Laureate in September, and she won a Pulitzer Prize in 2012 for the collection Life on Mars. Below, read our recent Q&A with Smith, ahead of her free talks and readings on Wednesday (April 11, 8 p.m.) at Pease Auditorium and Thursday (April 12, 11 a.m.) at Halton Theater. (This interview has been edited for clarity and brevity.)
Charlotte magazine: You've been our U.S. Poet Laureate for seven months now. Can you talk about what that's been like so far?
Tracy K. Smith: It's been really exciting to travel to different parts of the country, particularly small, rural communities and talk about poetry. I've been reading a combination of my own poems and then other poems by living American poets, and to the extent possible, having conversations with people about what the poems caused them to notice, what the poems seem to speak to in their lives. It's been really heartening to meet people from such different places and to realize that poetry allows us a vocabulary for feeling that in some ways eliminates the need for small talk. We can just dive into questions together.
CM: You're coming to speak at Sensoria, a festival predicated on this idea that all people, and all students particularly, should have access to the arts and literature. Did this aspect of the festival appeal to you, since your role is about showing people that poetry is for everyone?
TS: It's one of my assumptions or beliefs, that art is something that is democratic and you have permission to feel what art invites you to feel no matter who you are. I haven't spent a lot of time talking about that, but I feel we're enacting that together anytime I'm reading my own work and people are connecting or asking questions about it, or reading the work of other people.
CM: I've read that you came to poetry early, with the work of Emily Dickinson. Is part of your role emphasizing that you can come to poetry at any age? Do you find that some folks are just wired to enter into poetry later in life?
TS: Oh, absolutely. I think poems speak to us at all stages of life. And poems that I loved when I was young, mean something different to me now that I've lived longer and have a broader vocabulary of feeling and experience to draw from and I think that's so exciting.
CM: I wonder with your own poetry, and this idea about how poems speak to you at different stages of your life: Is it strange to go back and read those now? Do they have entirely different lives now?
TS: I think everything does. I recently recorded audiobooks for all four of my books of poems. I did it in the span of a few months. It was like a tour of the past in a really satisfying way. I remember where those poems came from. I see things in them now that I hadn't been aware of before, things they may have been drawing from in the subconscious. I also recognize that some of my interest and values as an artist have moved in other directions. It doesn't feel strange, though: It feels good. There are these objects that have their own life and that life continues and I get to encounter them in different ways at different times.
CM: Every place seems to have its own traditions and voices when it comes to poetry. I think of people like James Applewhite or Carl Sandburg in North Carolina. I'm wondering: Are there identities of a place that you may have notions of specifically because of their poets you've read? Do you feel like poetry helps informs the character of the place you're visiting?
TS: That's a good question. I think so. I remember my ideas about Ireland were shaped by reading poets like Seamus Heaney and how his work creates a visceral sense of place, as if I knew the place before I visited it. I've been to North Carolina a number of times. I'll be excited to know the difference between a place like Charlotte and Lake Waccamaw or Wilmington.
CM: It was just announced that you're taking a second term as U.S. Poet Laureate. What does the next year look for you?
TS: I'd like to do more of the same. I have a list of trips that the Library of Congress is working on, and then I have a number of invitations like this one. I love what I do. I love starting different poems and seeing where they lead and talking about how relevant poetry is to our lives in different ways. So I'd like to continue doing that.