Q&A with Children's Theatre of Charlotte's New Artistic Director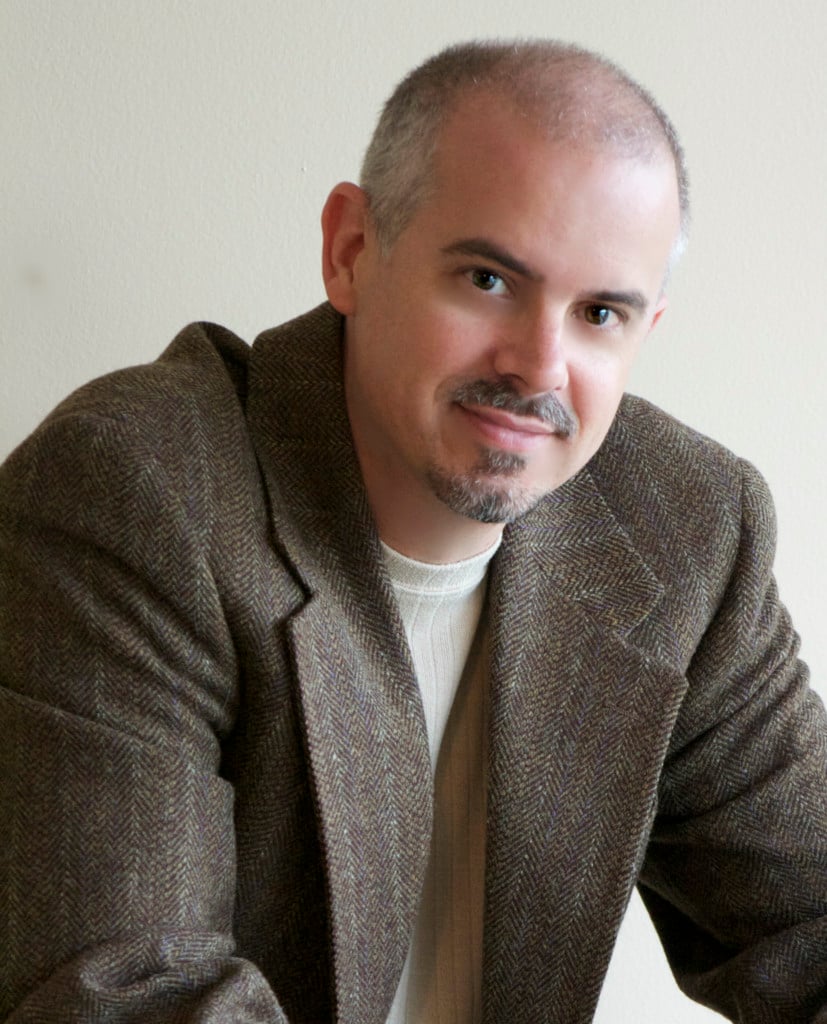 After a six month search, leaders at the Children's Theatre of Charlotte announced recently they had hired Adam Burke as its new artistic director. Burke currently serves as a professor at St. Mary's University in Houston. He'll begin his new job on June 17.
"We feel Adam is the perfect fit to help lead us into our next 65 years," said Bruce LaRowe, Children's Theatre of Charlotte's executive director. "There were a lot of candidates, but throughout the search process, Adam stood out, not only for his commitment and passion for theatre for youth and our exciting future, but also for the tremendous opportunities presented by our partnership with Charlotte Mecklenburg Library in ImaginOn."
Burke took a few minutes recently to answer some questions by email about his past, his vision for the Children's Theatre, and his all-time favorite children's productions.
Tell us a little about your background. Where are you from, where have you worked, and are there any projects you're especially proud?
I was born and raised in Green Bay, so I am a huge Packers fan, but since the age of 13 have called many places home. Currently I am the Artistic Director of the Scioto Society's production of the outdoor drama Tecumseh and an assistant professor at St. Mary's University. The ability for an organization to give back to its community has always been very important to me. Even though St. Mary's is a very small private university, its community regularly logs more community service hours than most major universities. Their definition of success is founded in lives changed and community served. I appreciate that. Before moving to San Antonio I was granted a TCG New Generations Fellowship that allowed me to work as an associate artist at Childsplay Theatre in Tempe, Arizona, working closely with founding artistic director David Saar.
I directed several productions and worked closely with their new plays program. Helping to develop the play Tomas and the Library Lady was a highlight of my work at Childsplay. The project I am most proud of was a middle school theatre project I created in San Antonio. I went into a middle school with the intention of starting a dialogue about bullying which resulted in the decision to direct an anti-bullying play utilizing both college and middle school students. One of the major goals was to show these students a future for themselves where they have the power to succeed. The boy I cast as the lead had moved around a lot and was constantly in and out of trouble. There was a time when I had to fight for him to stay in the production when everything else in his life (both personal and school) was falling apart. That I was able to witness the look of pride and joy on his mother's face when he was performing the leading role on a stage at a university was priceless. Now this boy, who was on the verge of dropping out of middle school, is enrolled in college and doing exceptionally well.
Why did you decide to go into theater?
At its best, theatre brings people together and has the power to heal and inspire empathy. You know, in our world we have a tendency to separate ourselves from one another, especially from those who are different. Humans tend to fear the unknown. Theatre allows us a safe place to face those fears and experience that which is different. It is social in every way and builds community on all levels. So for me it's been a place of transformation and growth.
What is your vision for children's Theater? Any changes fans should expect?
I love children's theatre! My vision for children's theatre is one that is fun, imaginative, creative, sophisticated, and challenging. Children deserve better than our best. We have to work harder, be more imaginative, and dig deeper than we do for any other audience. We are trying to create imaginative and unique experiences for this audience whose imagination is so free, creative and unencumbered. I see this in my own children every day.
What are your goals for CTC?
I appreciate the Children's Theatre of Charlotte's strong presence in the community and the wonderful work and high standards. CTC is unique with regard to its relationship with ImaginOn and I'd love to create some strong programmatic links between the theatre and the library. What a great partnership that can be! Along those lines, one of my great passions is in developing new work. To me, there is nothing more exciting than the possibility of what might be. With the artistic excellence that already exists at CTC and the stories and resources available at ImaginOn the possibilities are endless.
What's your favorite children's theater piece and why?
I have so many! I don't have a favorite rather I have a list of favorites that include: Nothing is the Same, This is Not a Pipe Dream, Dr. Seuss' The Cat in the Hat, The Shape of a Girl, Still Life With Iris, Salt and Pepper, and so many more. Come see me at the theatre and I will tell you all about why I love these plays and more.