Q&A with Chip Decker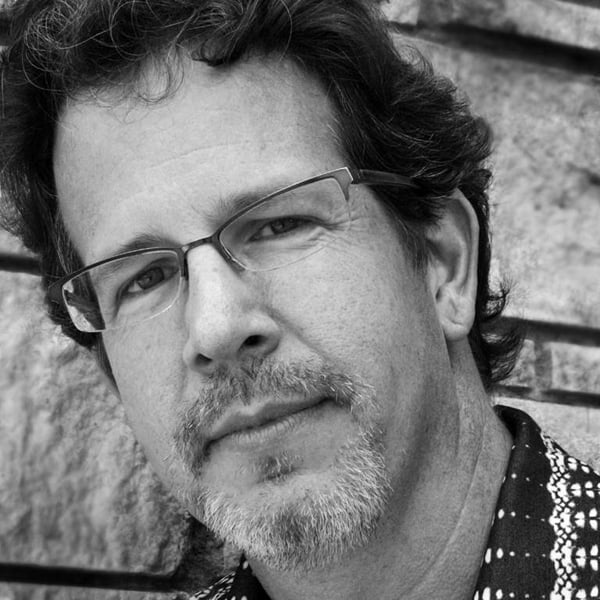 This week, the Actor's Theatre of Charlotte debuted its 2010-2011 season with The 39 Steps, a slapstick British thriller that packs humor, espionage, and romance into one, non-stop theatrical ride that features 150 characters played by just four actors. Directing this production is Chip Decker, who's been ATC's Artistic Director since 2002. He's performed and directed many productions for ATC, and even won Creative Loafing's Best Director (Comedy) Award in 2005 for Wonder of the World. Here's what he had to say about ATC's latest venture, and its logistical challenges:
The 39 Steps has gone through many steps to get to where it is now. What's the evolution looked like?
The 39 Steps is a broad, fast-paced comedy based on John Buchan's book and Alfred Hitchcock's 1935 film of the same name. In 1995, two writers based in Northern England, Nobby Dimon and Simon Coble, came up with a version of The 39 Steps for the stage, which toured with great success to small venues, like village halls and small theatres. An element fixed at this point was the idea of just four actors playing all the parts: 3 men and a woman. Edward Snape, of the production company Fiery Angel, then asked Patrick Barlow to adapt the script. Patrick decided that his adaptation would be based on the film rather than the book, as the film is more inherently dramatic. After a tour, Barlow's show came to the Tricycle Theatre in London in August 2006 and was so successful it gained an immediate transfer to the West End, where it is still running. It opened on Broadway on January 15, 2008 and played 771 performances in 3 different theatres before closing on January 10, 2010. It then re-opened at New World Stages (off-Broadway), on April 15, 2010, and it still plays there.

So, 150 characters and only four actors. Was it a directorial challenge?
Very much so. The first challenge was finding four exceptionally talented actors who are all very funny and have impeccable senses of timing, capable of morphing from one character to another and switching accents at the drop of a hat. On top of all that, they had to be in very good physical condition as once this play starts, they never stop moving. I believe I found the best Charlotte had to offer. David Blamey plays our reluctant, everyman hero, Richard Hannay; Maret Decker Seitz plays numerous Hitchcock femmes, from the mysterious German spy, to the lonely Scottish lass, to the eventual love of Richards life, Pamela. And my two amazing clowns (as they are called in the script), Greg McGrath and Rory Dunn, have the daunting task of playing everyone else, which they do with superb timing and unabashed enthusiasm.
This show is actually two shows. The one the audience see's and the one that takes place backstage. Essentially, I had to direct two shows. So many details had to be planned out, where cast members enter and exit, what furniture pieces come and go, what flies in, what flies out, and who's responsible for moving what when the lights go out…
…This show, in addition to being very fast and funny, is a tribute to a 1930 feel of filmmaking. It has a very "misty" U.K. feel to it (courtesy of three fog machines and two dry ice fog generators). Since sound and lighting played a huge role in setting mood, time, and place in old films, so does it here in the theatre. A show with lots of sound and light cues may have 100-150 light and sound cues. The 39 Steps has nearly 500 combined lighting/sound and special effects cues.
Sounds like we can expect some outrageous (read: British) humor. Any "you'll have to be there" comedic moments?
Lots of very funny British humor, yes. But more Monty Python than Three Stooges. Part of the mass appeal of the show is that the actors make an entire set or scene out of nothing except what's lying around. Much of the humor is derived from each audience member's own imagination, which is way more fun and interesting than say, a finger poke to the eye.
There are iconic moments from the movie, like the train rooftop getaway, the murder of the mysterious woman, and many others that are a hoot to see brought to life to the stage. And it does not matter if you have seen the film or not, the show stands very well on it's on. Kids from 10 to 100 will enjoy it and have a good laugh and a great time.
You've directed many shows with Actors Theatre. What set this one apart from the other experiences?
Many. This show is so very stylized and so detailed, so it demands a great deal of special attention. Many scenes had to be choreographed, much like a musical, and the pace has to be blistering; all the while, there is this quirky little love story going all underneath it all. Granted, some of it gets lost to the comedy, but it's there, if you look for it. Also, one of the biggest thrills is having just four actors creating so many wonderfully eccentric and hilarious characters. Watching them work nightly has been an immense pleasure.
What's up next for you (and Actor's Theatre) this season?
Hopefully after 28 straight work days, I might get a day off here and there. Looking forward to some golf, a little kayaking and introducing myself to my wife of 17 years. Actually, I will directing yeo more shows this season and we currently have assembled an amazing cast for our upcoming production, Becky's New Car, opening October 22.
The 39 Steps has always been a popular comedy. What will be special about ATC's production?
As always, we work exceptionally hard to present the best and most professionally staged productions to Charlotte. Our productions are always on par with any off-Broadway production and what makes it even better is that it's all done right here, with amazing, local talent.