Q&A with Justin Townes Earle
The Nashville-raised singer-songwriter spoke to Charlotte Magazine about adapting to life in New York, how his style and sound has evolved, and his next record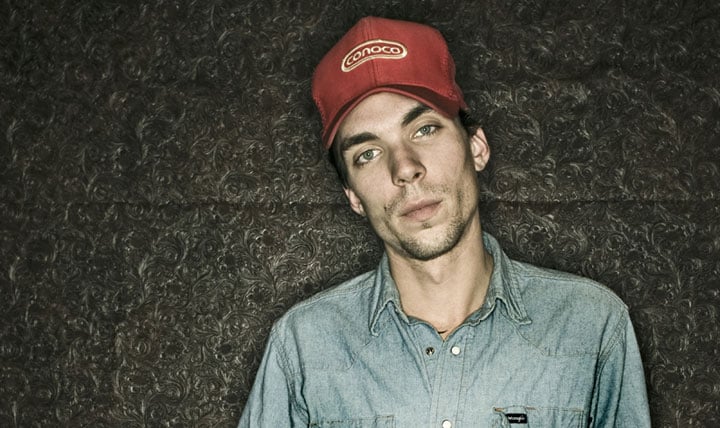 It's no surprise that country outlaw-turned-critically acclaimed singer-songwriter and activist Steve Earle has a musician son. But Justin Townes Earle, who plays the US National Whitewater Center with Sam Bush on Saturday, October 22, is his own man. His blend of acoustic roots, old time, blues, country, folk, and rock may fall under the same Americana umbrella as his dad's tunes, but JTE (who was named for songwriter Townes Van Zandt) has forged a career quite different than his dad's. His last Charlotte show, at The Evening Muse in 2008, was like a crash course in the history of American music. It was full of obscure blues, old time country, one of his dad's songs, and originals. Since, he's evolved as an artist. He's released three albums, won an Americana Music Award, and continues to surprise. His next step? Fashion (!) and an album focusing on soul and rock's formative years.
Where are you calling from?
We're actually in Nashville watching a moron drive in front of us very slowly. I'm flying to New York in a day or so for fashion week.
What are you doing for fashion week?
I'm involved with a few different designers. Billy Reid in particular. I'm going up to support him. He won men's designer of the year this year, so there's a lot of attention on him. I'm also doing a function for WarbyParker, which is a high end eyewear maker who is launching a Buddy Holly frame. I'm playing the launch party.
Have you always taken an interest in fashion?
I have since I was pretty young. It took me a while to figure out how to shop and how to get exactly what I want. I've slowly figured it out. I only wear clothes from a select few designers, but that's kind of what you do—buy what works for you.
Did what you look like on stage develop along with the music?
When I started off there was a little bit of hokey country and western to my music. As I grew out of wearing cowboy boots and ugly pearl snap shirts, it seemed to coincide with my music (changing). After I made my first record realized I didn't want to be a honky-tonk musician. I quit wearing the hats and the boots and quit writing strict country songs.
Was it something about making or touring that first record that helped you make that decision?
It was because I like so many different kinds of music. And country music fans tend to be very one-minded, especially classic country fans. If I would have continued making pretty staunch country records I would've ended up with this fan base later in my career that would not have let me change. I decided I didn't want to tempt that fate.
You haven't played here since "The Good Life" (Earle's first record) came out.
It's kind of happened that way with several cities. We've only been there once and played tiny places and then in a lot of places we're going back and playing rooms that are way bigger than what we played five years ago when we were there.
I felt like you took us to school at that show. You were introducing the audience to deeper material that they probably haven't heard. Was that the intent?
Yeah. It still kind of is an intent nowadays. I tend to be less vocal about it. I realized people don't like going to school sometimes. I decided to let it speak inside the music. I ended up writing songs like "John Henry," to show that these old formats and old subject matter still make as much sense today as they did back then. Take it back and try to think of a simpler time.
Do you try to capture different eras when you're recording?
Usually when I go to record it I do think about—well do I want this to sound like Jim Reeves? What era of Jim Reeves do you want it to sound like? What are you going to do to make it not sound like a real Jim Reeves track? That's kind of the idea. You kind of pick. You need to pick one (influence) and concentrate on that song. Pick what you're trying to represent and trying to say, and not try to show that you're a guy that likes country blues, rock n' roll… You're going to end up with a mess.
There is so much out now that is hard to describe without listing five styles.
Even I scratch my head in trying to figure out what it is, and I know a lot of music. I sit and wonder what we're supposed to call this now? I think people they get started too fast and jump the gun a little bit.
You mentioned you're in Nashville now, do you still live in New York City?
I have a place in both. I try to spend more time in New York than anywhere, but this summer has been difficult to do that because we've been touring so much.
What made you want to move to New York?
I think it was like a chasing-Woody-Guthrie's-ghost kind of thing. As a writer and as a performer I needed a broader outlook on life. Something more than what this town could provide me. I think it's best when people realize that and move on. Otherwise I would've ended up sitting here and being unhappy about it. That's the exact opposite of what happened. I'm extremely pleased with my life and situation in New York City.
Was it a big change from Nashville?
Not such a big change. That's one thing that took me away from the country thing. I realized one day I was walking around in cowboy hats and cowboy boots. I've ridden a horse, but I did it with an English saddle. I'm not a cowboy. It was just time to grow up.
Has living there influenced you as a songwriter?
I think it has. I think if you have an artistic mind and you move to New York then you have no choice but to be affected by it. Those people who say 'New York doesn't change me' and all this—those people are bullshitters and liars. There's no way in the world you could actually live here and not be changed by it. It changes the way you talk, the way you pay for your meals, the way you eat meals. It adds a certain urgency to your life. It's not completely dead, but it took a part of that laid-back Southern gentlemen in me and killed it. And it needed to be killed to a certain extent. I needed to realize while I was sitting there relaxing, life was blowing by me. It's time to get up and work.
So it's changed you?
I bring my friends from the South. They brace and put their seatbelts on and get this look on their faces in a New York cab. I'm like turned around with my back to the driver, talking a million miles an hour, telling them about this great restaurant we're going to. Normally that would freak people out. When I first moved to New York I was like why do these idiots walk around with their heads down? They just walk in the street. A year later I realized I'm walking around with my head down. Pedestrians rule the streets in New York.
How far are you into the next record?
I've already written the songs and have the studio time booked. We'll be making it in late October. I have one week booked out and we're going to record it all live, no overdubs. All the backup vocals will all have to be sung while the band plays. I decided I wanted to take all the unnecessary steps out of recording. I feel like if you're confident in your band why do you need overdubs. We're just going to try. I want to make a record like they use to make records and go from there.
When do you expect it to be out?
That hasn't been discussed yet. I'm sure it will be around the first of the year.
What can you reveal about it?
It's going to be a more soul-driven record than the last. It's not going to be by any means a soul record, but a more soul-driven record. I think I found a place I preferred to speak from on "Harlem River Blues" and I think I'm going to work further at that. The last time I was looking at the forms of gospel as they were created by families from Memphis and eastern Tennessee. This time I'm more worried about what happened when nonsecular and secular music became soul and then became rock n' roll. We're working with the very primitive origins of soul and rock n' roll.
Again, taking me to school.
Yeah. Everybody knows about the Staples Singers. The idea of what we're going to be doing is working with what the Staples Singers did before everybody knew about them, which was just guitar and drums and its really interesting stuff like horns and what they were doing when they were making their break from the church up into Staxx. A lot of people don't know that stuff and don't know what Pops Staples' big idea was.
Are you the kind of person that's always absorbing new or exploring old music?
I've found the key to music and really the key to life so far has been to stay in school and make sure you're always willing to learn more. When an artist decides that they've learned everything they can learn that's when it all goes. I still have a lot to learn and I'm going to keep on seeking it out.