Q&A with Lee Thomas of In The Next Room (Or The Vibrator Play)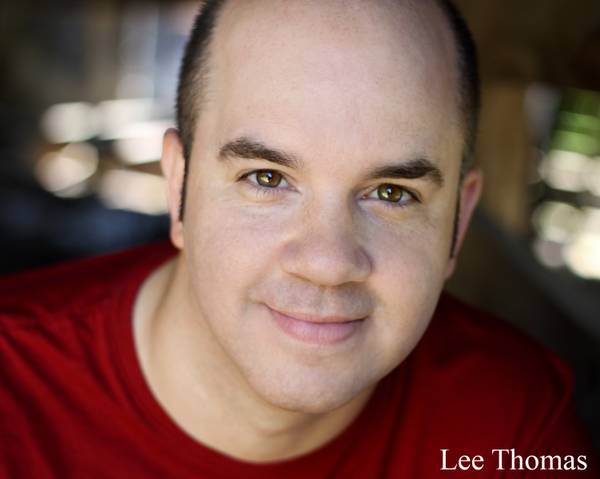 My old friend, Lee Thomas, is in the intriguingly named In The Next Room (Or The Vibrator Play) opening Sept 14 at Actor's Theatre of Charlotte. (Previews are Sept 9-10.) I couldn't resist the chance to ask him about it. Tickets, showtimes.
Q. Tell me about your character and what role he plays in the action.
A. Mr. Daldrey is a character whose wife suffers from some emotional issues that have affected their physical relationship. He isn't sure how these changes occurred and isn't concerned; he only wants her to be cured so things can return to normal.
Q. There must've been a lot of silliness during rehearsals because of the subject matter. What were some of the tamer jokes you can share?
A. Too many, truthfully. When the "machine" is used, the actors not on stage provide the missing sound. That always got a good giggle.

Q. Is there an actual vibrator shown on stage? (Or, is it more like the famous Seinfeld "I am the master of my domain" episode where they cleverly talk about masturbation without ever mentioning the actual word?)
A. Yes, it is very obvious.
Q. From what I've read about the play, one primary theme seems to be how clueless men are about what women want. True? Talk to me a bit about the general cluelessness of your gender.
A. During the time that the play occurs (late 1880s/Victorian era), men and women did not relate to each other as they do now. Propriety demanded that each had a separate bedroom, for example. Men were not concerned with pleasing women sexually — that wasn't an integral part of marriage — so the level of intimacy was quite different. Women had specific roles, and none of them required that the men provide them with emotional, intellectual or physical satisfaction, in most cases. My character's wife, for example, undergoes a very obvious emotional change right under his nose, but he is unable to see it.
Q. Who's the audience for this play? Given its very explicit title, I don't imagine anyone will stumble into it unaware of the subject matter.
A. Women, primarily, though men will enjoy it, too. It is laugh-out-loud funny at times.