Q&A with Linnea Beyer
The Light Factory's Director of Film and the woman responsible for many of Charlotte's film series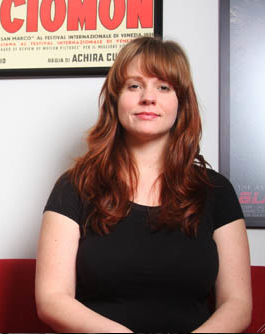 Beyer programs the Light Factory's First Run Film Series, Cult Movie Mondays, Repertory Film Series, Indie Spotlight, and (whew!) various other series.
Your First Run series brings movies New Yorkers and Angelenos are getting to see in their theaters.
I think part of my job is promoting new cinematic talent, and in turn, exposing Charlotte to what's new.
You seem to be a fan of all film. You like mainstream as much as indie cinema. True? If so, why?
Some days, I don't want to think; I just want to escape. Other days, I want a challenging visual puzzle. I like having the variety, and I think most people do, too.
It's great that you're no film snob. Your openness helps make the weird stuff you show somehow more accessible to reluctant audiences.
I may have been [genetically predisposed] to like the odd and off-kilter flicks. My mom always told me she watched classic horror films while she was pregnant with me. Sometimes, [I] think she imbued me with a love of cinema in womb.
You also program cult movies at Actor's Theatre. It brings people out in droves, doesn't it?
No other art form has cult followings quite like film does. Niche audiences fall in love with niche movies and basically stalk them. If this were a person-to-person relationship, a restraining order would be involved.
What's the hardest part about programming alternative fare in a pretty staid city?
The hardest thing about Charlotte is getting the message out. There are plenty of wonderful things to do in this city. The key is [looking] for them.
Can Charlotte sustain all the new and unusual niche film series?
I think so. I know there have always been people in Charlotte who like weird stuff. Charlotte has grown as a city, and so have the number of weird people.