Queen City Brewers Festival, Brawley's Black & Blue tickets on sale in December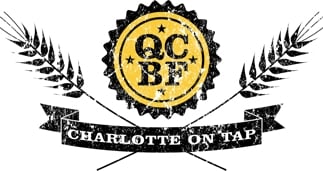 Two of Charlotte's top craft beer festivals have tickets going on sale in December; one at the beginning and the other near the end of the holiday month (stocking stuffers, anyone?).
–First up is the 2017 Queen City Brewers Festival, which will take place February 4 at The Fillmore. This is the sixth year of the event, which brings together all of Charlotte's breweries along with area ones as well. Each brings a few of their favorite beers, along with a "Super" beer (usually a one-off or limited seasonal). As in years past, there will be two sessions of the QCBF: afternoon (1-4 p.m) and evening (6-9 p.m.)
Tickets for both sessions (which are $45 per person) officially go on sale this Thursday, December 1, and to celebrate the occasion, VBGB is hosting an on-sale event from 6:30 p.m. to 7:30 p.m. There will be food and beer specials, along with a mini tennis court (the QCBF serves as a fundraiser for ACEing Autism, which uses tennis to help children with autism spectrum disorders). You'll also have a chance to purchase festival tickets onsite as well as win them.
–You'll also want to make time between putting together toys and setting out milk and cookies for Santa on Christmas Eve to buy tickets for Brawley Beverage's annual festival, Black & Blue. The eighth B&B is set for March 18 at Visulite Theatre from 6-9 p.m. This festival features some of the top vintage, one-offs and rare beers in the area, thanks to hard work and a well-curated list by Michael Brawley and Shane Icenhour.
If you wait to see a list of beers, it's unnecessary and you'll be too late. In fact, if you don't have a quick computer, better upgrade soon: last year's tickets sold out in a mere seven minutes. This is an intimate festival, with a limited number of tickets sold. It's all part of the mystique and beauty of what has become a must-attend for the diehard craft beer drinker.
Tickets, which are $60 each, will go on sale at visulite.com December 24 beginning at 10 a.m. There is a limit of two tickets per person.