Queen City Brewers Festival moving to Bojangles Coliseum in 2015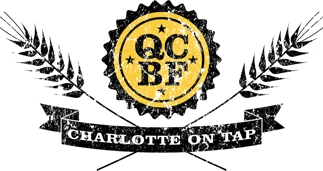 In just a few short years, the Queen City Brewers Festival has quickly grown into a premier craft beer festival for Charlotte. It started out at Neighborhood Theatre and stayed there two years before expanding to the Silver Hammer Studios at N.C. Music Factory.
And now, the QCBF is on the move again – this time to one of Charlotte's historic venues. The fourth annual Queen City Brewers Festival, which will take place Jan. 31, is heading to Bojangles Coliseum.
"We're excited," founder Nils Weldy says. "The progression has been tremendous, and is a reflection on how well the industry has been performing. The beer landscape in Charlotte has soared since the first QCBF. We've really been pleased with the direction of the festival, and the support from everyone in the local craft beer community is the reason we've been able to continue to grow."
Weldy says he was actually about to sign the contract to have the 2015 QCBF back at the Silver Hammer Studios in late July, when he received a call. It was then relayed to him the building had just been bought by AvidXchange, a software company, which plans to convert it into office space.
"We really enjoyed being there, so the plan was to go back," he says. "But when I got that call, it was a game-changer for sure."
Weldy immediately went to work to look at other venues. What he realized was there weren't that many which could meet the needs of his beer festival.
"First off, we need square feet and open space," he says. "And it needs to be indoors, with enough room to host all of our breweries and exhibitors. So when we looked at it, Bojangles was perfect. It's really not that much bigger (than Silver Hammer Studios) when you consider the floor space, but it's also great because it has all the history."
Bojangles Coliseum, of course, was the original Charlotte Coliseum (and later named Independence Arena and Cricket Arena) and saw famous acts such as Elvis Presley and The Rolling Stones play there, and has also been the home floor for the Charlotte Checkers and the ABA's Carolina Cougars.
Tickets for the 2015 QCBF, which benefits ACEing Autism, will go on sale Dec. 6 and once again there will be two sessions, 1-4 p.m. and 6-9 p.m. I'll have more on this festival as it grows closer, and you can also find updates at the event's Web site.