Queen City Craft Market This Saturday
See the work of 30 local artists, while enjoying food, music, and beer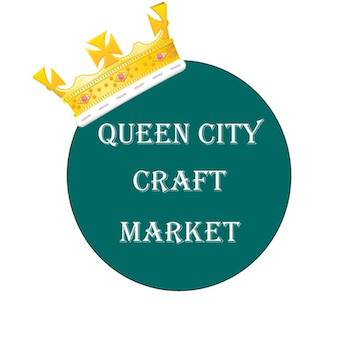 This past May, 32 Flavors Boutique moved from Huntersville to East Boulevard in Dilworth. The location is excellent—close enough to South Boulevard to capture the Dilworth and South End markets.
When the shop was in Huntersville, it played host to an event called Craft at the Crossing, which took place in the shopping center parking lot. But its new location, right on the street, doesn't provide the space for that type of event.
The owners considered indoor venues without enough light. And outdoor spots in gravel parking lots that lacked the right atmosphere. Then co-owner Michaela Dalton mentioned her desire to hold a local craft market to her friend who owns Tyber Creek Pub. He offered up his parking lot and some beer tents.
This Saturday, 32 Flavors and Tyber Creek will hold the second Queen City Craft Market. The first event took place in the fall and was a big success. The market showcases the work of more than 30 local artists, all in one place.
"We're always striving to support local artists in the community," says co-owner Julie Burke.
Little Birdie Artisanal Soaps & Bath Products will be there from Mooresville. The company produces certified-organic soaps, lotions and other products. CandleBravo, based in Charlotte, will have a display of hand-poured, soy candles. And Charlotte pop artist Edie Lee will offer her intriguing interpretations of pop-culture items, from sparkling wine bottles to beer and Pepsi cans.
Two local groups, the Ang Medlin Band and Hunters Travesty, will provide musical entertainment. And the pub (at the corner of South Boulevard and Tremont Avenue) will serve food and beer. The event runs from 11 a.m. until 5 p.m.