Queen's Feast, Hoshicon, Sam Smith Live, Charlotte Black Gay Pride and More, July 16 to July 19
With events ranging from Grammy-winning singers to Charlotte's Black Pride to a Japanese gaming and anime fest, this weekend proves that Charlotte really does have a lot.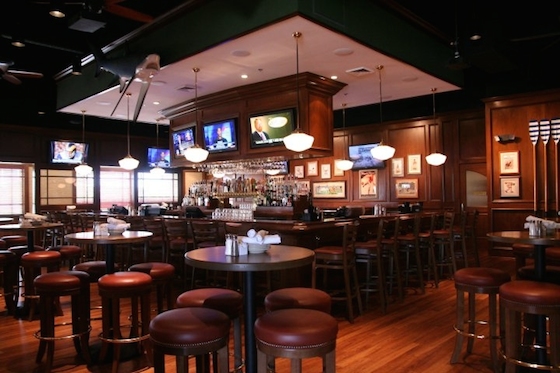 It's all about variety this weekend. Want to see a Grammy-winning singer? We've got that. More into Japanese culture? We have a three-day festival for that. Or maybe you want to celebrate with the thousands of others at Charlotte's Black Pride. Enjoy these social events that span the spectrum this weekend, Charlotte. See y'all out there!
Thursday, July 16
Third Thursday
From the event description: "Join the United Way Young Leaders for its monthly third Thursday at Draught. Network with other young professionals and learn about upcoming volunteer opportunities throughout Charlotte." Draught has drink specials from 6 p.m. until 8 p.m. at 601 S. Cedar St. RSVP requested.
Charlotte Chamber Networking
Join the Charlotte Chamber of Commerce and other young professionals for drink specials, prizes and networking. The networking begins at 5:30 p.m. at the Holiday Inn Airport Hotel, 2707 Little Rock Road. The event is free, but an RSVP is requested.
Cufflinks & Cocktails
The Charlotte Alumni Chapter of Kappa Alpha Psi Fraternity invites guests to a different hotspot each month for this after-work social, and this time it's at one of Uptown's newest hotel bars. 6-10 p.m. Free admission. Evoke, inside Le Meridien, 555 S. McDowell St., cufflinksandcocktails.com.
Friday, July 17
Hoshicon (Friday-Sunday)
With events ranging from a Street Fighter deck building tournament to anime Jeopardy!, this three-day convention is most definitely the nerdiest gathering you'll find all weekend (and we like that!). Events of all kind celebrating the videogame, cosplay and anime aspects of Japanese culture run from 8 a.m. today through 4 p.m. Sunday at the Sheraton Charlotte Airport hotel, 3315 Scott Futrell Drive. For more information and to buy tickets, visit hoshicon.org.
Queen's Feast (July 17-26)
The semiannual supper is back. Starting today and going until July 26, the Queen's Feast brings together more than 120 local restaurants to offer three-course meals for $35 or less. For more information on which restaurants are participating this season, go to charlotterestaurantweek.com.
Top Hats and Tails
This soiree benefits the nonprofit organization Teal Diva, and tickets only cost $20. Come sample heavy appetizers, cocktails and, if you're one of the first 50 people to arrive, you'll score a prize. The event is from 8 p.m. until 11 p.m. at BlackFinn, 210 E. Trade St. Buy your ticket here.
Charlotte Black Gay Pride Weekend (Friday-Sunday)
Celebrating "a decade of pride," this weekend-long celebration of being gay and black hosts several social events throughout the weekend and throughout the city. Ticket prices and locations vary. For more information on locations and times, visit here.
Annual Gray Classic Weekend (Friday-Sunday)
Philanthropic Charlotte couple Herb and Felicia Gray put on this annual event series with a portion of proceeds benefiting nonprofit organizations. The events include a welcome reception at Sports One Bar and Lounge on Friday, a golf tournament at the Golf Club at Ballantyne, Women's Empowerment Brunch at the Ballantyne Hotel and "Party With A Purpose" at Vapiano all on Saturday, and a farewell brunch at Sports One on Sunday. Ticket prices vary. Visit thegrayclassic.com for more information.
Saturday, July 18
WOD 4 Warriors
Crossfit kings and queens should know "WOD" stands for the "workout of the day," and this event will have you doing much more than a single workout. Gather a team of two, pony up $100 (which benefits Homeless Heroes) and get ready to own the competition. The top team scores a trophy and other prizes. There will also be food, music and other vendors on site to keep the event happening for everyone. The Crossfit extravaganza is at North Mecklenburg Park, 16131 Old Statesville Road, in Huntersville, from 9 a.m. until 5 p.m. For more information, go here.
Sweat: 5K Rock 'N Run Launch
Get your sweat on, literally, as fitness instructors lead you through workouts that include cardio dance, Zumba, yoga, and more. And it's taking place inside one of Charlotte's largest nightclubs (during the day). The event is also a launch party for the annual NC Music Factory 5K Rock 'N Run, which will be held August 8, and a portion of proceeds will be donated to Community Dream Builders. 1-4 p.m. $15. Label, 900 NC Music Factory Blvd., labelfitness-sweat.eventbrite.com.
Sam Smith Live
In only his second tour stop since injuring his vocal cords, the powerhouse Grammy winner will swoon Charlotte away tonight with hits from the award-winning album "The Lonely Hour." The show starts at 8 p.m. at the Time Warner Cable Arena, 333 E. Trade St. Ticket prices vary. Buy them here.
Socialympics
This event is billed as " 'Old School' meets the Greek Week events in 'Revenge of the Nerds,'" so we know this should be a great time. Gather a team of up to 10 people to compete in Socialympics' wacky games. The cost to enbter a team of up to 10 is $450 and includes free drinks during the event, choice of event tank top and drawstring bag, and a medal for the top three teams. The games get under way at VGBG, 1000 NC Music Factory Blvd., from noon until 6 p.m. Buy tickets here.
Red Clay Ciderworks Grand Opening
Charlotte's first crafty cidery opens today! Enough with the craft beers! We finally have en even more hipster crowd about to begin fawning over craft ciders! Admission is free, and drink tickets cost $5 each. The grand opening begins at 1:30 p.m. at 245 Clanton Road. Buy your tickets here.
Southern Soiree
Bring out your finest seersucker suits, your biggest hats and your sultriest sundresses for this very Southern affair. The event also includes cigar vendors, sampling of creole cooking, summer signature cocktails, gift giveaways and raffles. The event begins at Rooftop 210, 210 E. Trade St., at 4 p.m., and don't be late. That's just poor Southern manners. Buy your tickets for $15 here.
Barnstock BYOB Music Fest
This charitable, multi-genre festival returns with music from more than 20 artists, bands and DJs across two stages. Plus, there will be a silent disco (music played to you in wireless headphones). The music fest runs from 4 p.m. until 11 p.m. Tickets cost $30. The music gets underway at 15300 Black Farms Road in Huntersville. Visit mybarnstock.com for tickets.
Sunday, July 19
Sushi Sundays
At this posh restaurant and bar, on Sundays you'll find buy-one-get-one free sushi rolls, along with drink specials that include $4 draft beers, $4 Irish whiskey, and $5 well drinks. 5-11 p.m. Free admission. Eight Sushi & Asian Kitchen, 1000 NC Music Factory Blvd., eightcharlotte.com.
Shania Twain Live
Charlotte's got a double dose of serious concerts this weekend. This country rock star gives touring one last go, and she's making a stop in Charlotte today. The show starts at 7:30 p.m. at 333 E. Trade St. Ticket prices vary. Buy them here.
Verify dates, times, prices, and other info at the web addresses listed for each event.
Be sure to bookmark www.charlottemagazine.com/Blogs/Dusk-Till-Dawn to stay plugged into Charlotte's nightlife and social scene. Click here to sign up to receive the weekly Dusk Till Dawn e-newsletter.
Want your event featured in Dusk Till Dawn? Follow me on Twitter @Jared_misner and let me know about your event, or send me an email at dusktilldawnblog@gmail.com.