Questions with a Diva
Metropolitan Opera singer Janinah Burnett plays the lead in Opera Carolina's "The Pearl Fishers."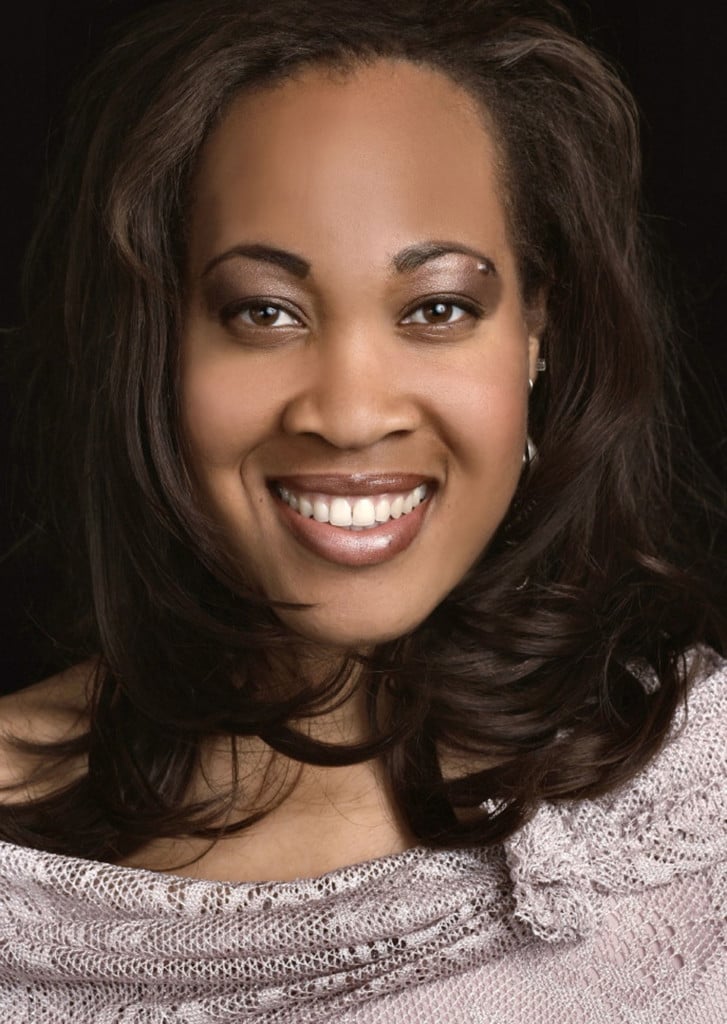 Janinah Burnett's beautiful soprano voice has taken her around the world. The Spelman College grad has brought her powerful pipes to Charlotte to lead the George Bizet classic The Pearl Fishers.
The opera follows sordid love triangle between friends involving a woman, Burnett's Leila, who is torn between her religious devotion and her secular lust. The performance features several technological enhancements like digital projectors that will make the backdrop part of the action. It's to similar to what Opera Carolina used in its production of The Magic Flute that was visually stunning.
Burnett is in the middle of a heavy rehearsal schedule to prepare for the opening of the opera Saturday, April 13, but she took some time to answer a few questions for the Revue blog.
Tell us a little bit about this opera and your character.
This opera is a fascinating story about two friends in love with the same woman, swearing to be friends forever and not allow this woman to come between them. However, the vow is broken when one of the friends, after seeing the lovely priestess again, can no longer hide his love for her and must be with her despite what he told his friend. She too breaks her vow of chastity as priestess in order to share in the love with Nadir, the friend for whom she falls. When the two are discovered they of course are sentenced to death. Leila, then approaches Zurga, Nadir's friend and also the leader of the fishing village for which Leila has been hired to sing and protect, in order to beg for Nadir's life to be spared and hers to be taken instead. Zurga, out of jealous rage denies her request but then realizes that it was Leila who actually saved him from a ferocious mob earlier in his life. Zurga then releases the two lovers, a crime for which he is put to death.
What do you hope audiences take away from the performance?
I hope that audiences are moved by the magnificence of the human voice and the grandeur of French opera.
How did you end up in opera?
I ended up in opera due to my experience at Spelman College. The music department's focus on classical music and the excellence of my friends at the institution really inspired me to delve in to classical music training. However, it was in graduate school at the Eastman school of music that I discovered opera was a genre in which I would be extremely comfortable.
I'm sure you haven't gotten much time outside of rehearsals to explore the city, but what are your impressions so far of Charlotte?
My impression of Charlotte is that it is a city with a much slower pace than New York City and that it is a city in which people come to settle and raise families. It is very enjoyable and the people are very nice. It's helping me to just take my time with things.
You recently spoke with WFAE about performing for Oprah and Maya Angelou. Tell us a little bit about what it was like to perform for them in such an intimate setting.
Performing at Oprah's birthday celebration was really nice. It had a very intimate feel because it was at Maya Angelou's home as opposed to a large austere venue. Also, all of the guests were friends of the birthday girl and so it was very comfortable. While my friends and I were nervous to perform, we were very comfortable with doing so because of our numerous rehearsals. It was a great experience.
The show runs through April 21 at the Belk Theater. Showtimes and ticket information can be found here.