RAIN Looks to End HIV
Theoretically, we have the tools. This Charlotte group is working to turn theory into reality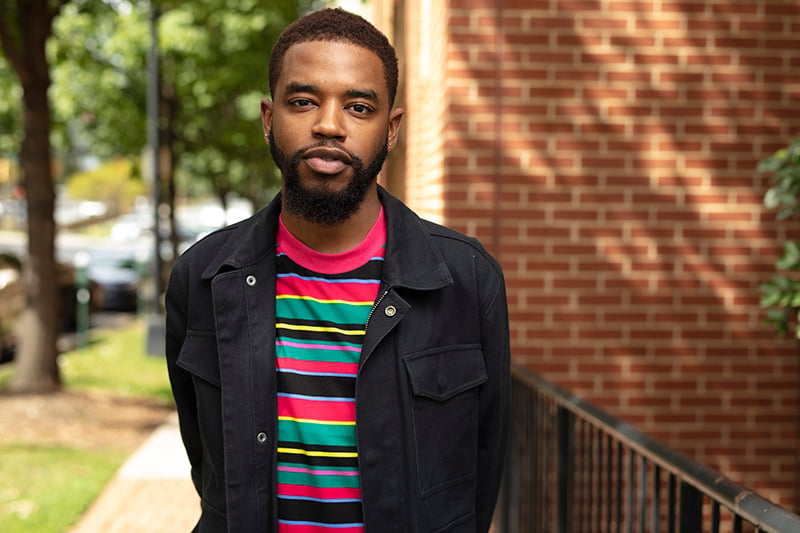 IF ONLY we had the science, we used to say. During the 1980s and 1990s, when nearly half a million Americans died from a virus that no one knew how to stop, we pleaded for a scientific advancement that could end the HIV epidemic.
Today we have the science. Medicine can treat HIV until it reaches undetectable and un-transmittable levels, and it can prevent new cases, too. We have the tools to end the HIV epidemic.
Heartbreak lingers in the hope, however. We're having a hard time getting these medications to the people who need them. The science is there; the access and awareness are not.
On the fourth floor of the Children and Family Services Center in uptown, the employees of RAIN fight to change that. They see the theoretical end of HIV and are supporting Mecklenburg County in its goal to eliminate all new HIV infections in Charlotte by the end of 2020.
It's a tough mission. HIV rates in Mecklenburg County are among the highest in the nation, with ages 20-24 representing a growing percentage of new transmissions. To counter the trend, RAIN runs the Empowering Positive Youth (EPY) program, the only HIV peer mentorship program of its kind in the Carolinas, partnering young people who have already navigated an HIV diagnosis with others who have recently gotten one.
***
LAURENZO SURRELL-PAGE BEGINS many sentences with "imagine." The things he asks people to imagine, however, are the things that most people don't want to.
That's his point.
Imagine you're in your early 20s and don't have anywhere to live. You can't afford rent, and you have no family willing to help. Imagine sleeping in a shelter while waiting for your turn in a housing program, which might take days or weeks. Imagine feeling so scared by how some people in the shelter look at you that you leave. Imagine wondering what to do that night: Do you sleep on the street, or find someone to have sex with or use drugs with to have a place to stay indoors?
Surrell-Page doesn't have to imagine such a scenario. He's an EPY peer navigator with RAIN. He first came to RAIN as a client facing an HIV-positive diagnosis five years ago, and now he's back to mentor those newly diagnosed. They tell him stories like this that prove how the challenges Charlotte faces—rising rents and overwhelmed shelters, for example—have a direct impact on the number of young people contracting HIV.
Look at a map of HIV rates in Mecklenburg County. You'll see darkly shaded areas—those with the highest concentrations of HIV—west, northeast, and east of uptown. Now look at maps of Mecklenburg County that illustrate high crime, low education, and poverty.
They're almost the same maps.
"The most vulnerable populations that we have here are populations who are hit with poverty and other social determinants that makes upward mobility such a challenge," says Chelsea Gulden, vice president of operations at RAIN. "There are so many systematic barriers."
The barriers that thwart upward mobility contribute to HIV rates as well. Low wages and high rent can mean that people can't afford to take time off from work to go to a clinic and still afford groceries that week. A diagnosis can create depression that spurs self-soothing with drugs, which causes unemployment. Substance abuse, mental illness, homelessness, unemployment, food insecurity. Barriers accumulate until it's nearly impossible to know which came first and which resulted.
Treating HIV requires fastidious care. Patients must take HIV medication the same time each day, and go to doctors' appointments at least once every three months. The cost of the medication is steep, about $3,000 per month—per month—and although grants and insurance help people with those costs, people first need to know that the medicine exists, that financial help exists, and how to access both.
Surrell-Page knows that his clients can't control HIV if their lives feel out of control. When clients come to him, he's not just there to offer information on health care, insurance, and clinics. Sometimes he offers access to a computer, so his clients can create résumés or look for jobs. Sometimes he connects clients with housing programs. Sometimes he offers a bus pass that will get them to a clinic. Other times, his work is more personal. Clients will ask him to sit with them as they disclose their HIV-positive status to their parents or partner.
"You never know how people are going to respond (to someone disclosing HIV). It can get scary. We have people who have been verbally or physically attacked when they tell people," Surrell-Page says. "We give them an environment so that they have a safe place to come to."
***
WHEN RAIN BEGAN 27 years ago, its mission was to help people during the final months or years of their lives. With so many people living with HIV and AIDS estranged from their families, care teams at RAIN emerged to be their missing relatives. They picked up medicine, helped with laundry, and threw birthday parties. RAIN couldn't cure, but it could love.
As scientific advances have turned HIV into a manageable chronic condition, RAIN's mission has evolved to removing barriers to care and spreading awareness. Throughout nearly three decades of work, however, one of the biggest and most consistent barriers RAIN has encountered is stigma.
"No one wants to talk about HIV because it's linked to promiscuity and sex, and that's an uncomfortable conversation for most," Gulden says. "So there's a stigma people have, because they don't know the reality of it. They don't know that they can be HIV-positive and still have healthy sexual relationships, that it doesn't have to be this scary thing."
The stigma that was born in the 1980s when no one knew much about HIV still persists today, even when there's so much good news to learn. Not wanting to learn about HIV means not knowing that people who are HIV-positive and who take medication can have healthy lives and relationships, not transmitting the virus to a partner or child. It means not knowing about preventive medicine that keeps HIV-negative people from contracting the disease. It means not learning about the local resources offering support. It means not knowing that we finally have the science that can end the HIV epidemic.
"There are all of these things that are going on that could put our clients at ease," Surrell-Page says. "But the general population is not educated. Nor do they care to be."
Mecklenburg County has only two years until its self-imposed deadline of stopping all new HIV infections in Charlotte. Success would defy the odds. Each week, though, the staff members at RAIN work to remove barriers that stand between their clients and proper medical care. They spread awareness and hope, especially to the younger people who need to hear the messages. And they work in the hopes that soon, what sounds purely theoretical today will become very real tomorrow: the end of Charlotte's HIV epidemic.
Imagine.