Rainbow Umbrellas and Bulletproof Vests
Protecting a reproductive health clinic, post-Dobbs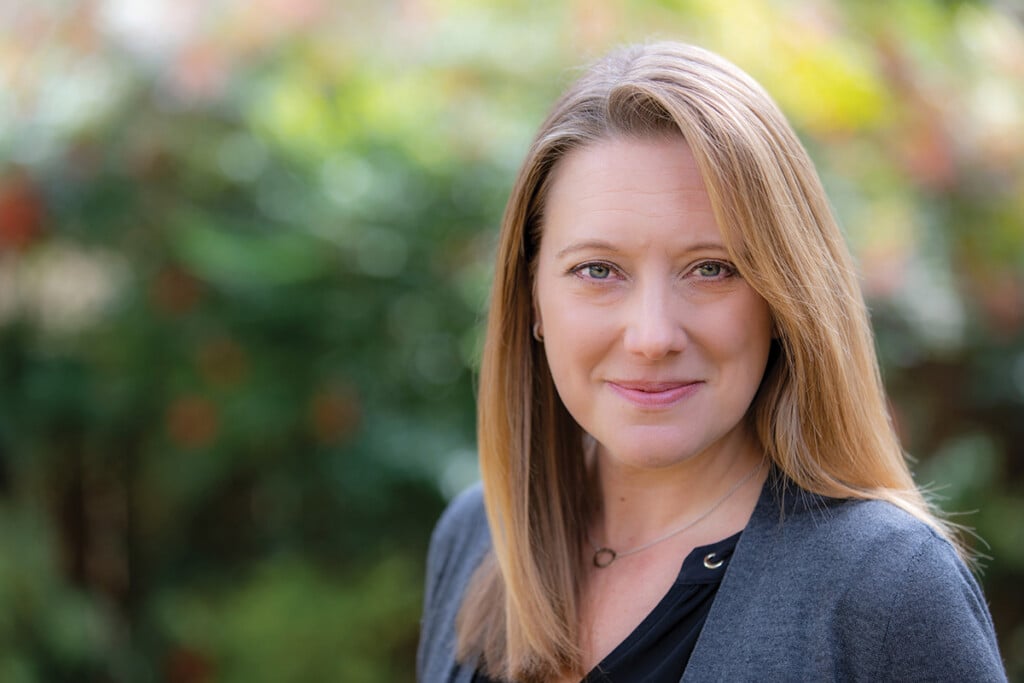 This isn't a protest. It's a gauntlet. 
Every Saturday, people line Latrobe Drive to scream at those who enter A Preferred Women's Health Center, a low-cost reproductive health clinic in east Charlotte. Protesters come six days a week, every day the clinic's open. But Saturday's the big event. That's when anti-choice groups converge, often in the hundreds. Some secure parade permits. Groups huddle to pray; some yell into megaphones; others are loud enough without them.
"Mama! Mama! You don't have to do this to your precious baby, mama!"
"For the rest of your life, it will haunt you, mother. When you hear the word 'murder,' the finger will be pointed to you. Satan will point to you."
Put these groups outside the North Carolina Legislative Building, and I'd defend their right to protest. But this is different. This isn't peaceful assembly any more than shouting "Fire!" in a crowded theater is free speech. This isn't the protest of laws, rulings. This is harassment and intimidation of people who seek medical care under a law in place for 50 years.
Since the U.S. Supreme Court overturned Roe v. Wade last June, the clinic staff works longer hours to accommodate twice the appointment requests, many from patients who travel from states that have banned abortion, like Texas, Louisiana, and Alabama. Protesters have come here for years. But now—when North Carolina's 20-week abortion law is among the region's most generous—many have grown more aggressive. They're more likely to cross boundaries, to walk into the street to try to stop cars. Others compare staff to Nazis.
A mobile clinic labeled "Pregnancy Center" parks nearby and advertises "Free Ultrasounds" but doesn't make clear it's run by an anti-choice group. Smiling protesters wave at drivers, and it's hard to know who's offering patients help into the clinic and who's trying to divert them with pamphlets and begging. Confusion seems to be the point.
Half a mile away, drivers on Wendover Road can zoom past without seeing any of this. Meanwhile, the historically Black community beside the clinic, Grier Heights, absorbs the protests' echoes.
While I talk with the clinic's executive director, Calla Hales—in the middle of a brick building—I can still hear the amplified shouts of a street preacher, despite the 150-foot sound ordinance for loudspeakers and megaphones. I've written for years about health care, but this is the first time I've seen a bulletproof vest hanging in a medical office. Calla wears it during big protests and after some threats. Her husband wishes she wore it more.
I ask Calla how often she's threatened. Any threat? Weekly, she says. Threats that scare her? Annually. I wonder what it's like to face so many threats that they warrant triage.
Calla worries about her staff. She makes herself a physical shield when she can, putting herself between staff and protesters, and an emotional shield, handling appointments with trauma victims to ease the burden on an already-overloaded team.
Calla's not the only shield. At the parking lot entrance, about a dozen volunteers in pink and rainbow-colored vests provide clarity amid chaos. They hold bright "CLINIC PARKING" signs and tell patients, "Keep driving, you're safe here." When patients get out of cars, volunteers offer to walk them in under big rainbow umbrellas, offering privacy to someone enduring a lot of screaming to get to a medical appointment. During the two hours I'm there, every patient I see accepts this offer.
One volunteer, Tara, tells me she hates the guilt and confusion that protesters' tactics create. (Tara asked to withhold her last name.) She tells patients they're welcome to talk with anyone—"We're pro-choice, after all"—but to understand that the mobile clinic and pamphlets are meant to convince them to leave. Patients' hugs and gratitude bring Tara back each week. But still, it's difficult to withstand the screams.
"You go home and want to nap for hours," she says. "I can only imagine how the patients feel."
What if this scene was in plain view? What if protests echoed six days a week in Dilworth? What if men faced this gauntlet before vasectomies? Might the city find more than a noise ordinance to protect patients and workers then?
Until it does, volunteers offer patients the shield of a rainbow umbrella and the kindness of a welcome, actions that must speak louder than amplified screams. And the person in charge wonders: Is this a day she needs her bulletproof vest?