Reader Contest: Spring Fashion Challenge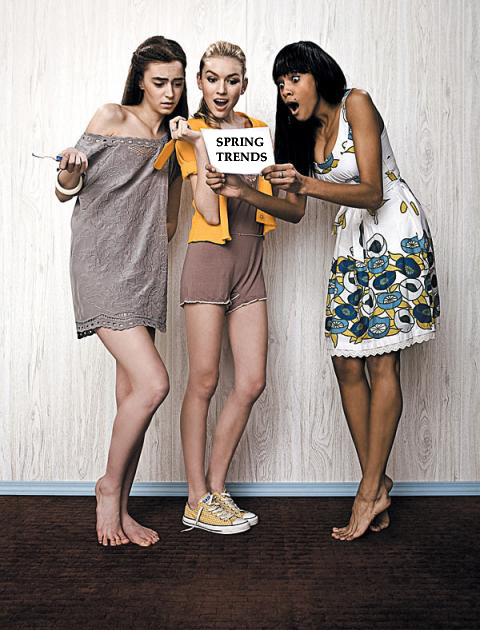 Our gorgeous Spring Fashion Issue ships out to the printer in a matter of days, which means that I've got a case of spring fever! Forget all this icy snow nonsense – I am ready for sun, warm breezes and high-heeled sandals!
To celebrate our Spring Fashion Issue, I am hosting a fabulous little GIVEAWAY here on the blog:
I have, in my possession, a bag filled with beauty booty from the one and only Neiman Marcus.
To claim this treasure trove of fragrance, makeup, and other goodies as your own, all you have to do is this:
1. Follow @jenntgrab on Twitter (For those of you not signed up with Twitter accounts of your own, you can keep track of my tweets by going to www.twitter.com/jenntgrab.)
2. Be on the lookout for CLUES about our Spring Fashion Issue that I will tweet over the next two weeks. I will tag the clues
3. Tweet, Direct Message, or email me what you think the major trend is that we will be featuring in the 2010 Spring Fashion Issue! Correct answers will be entered to win the bag of beauty goods from Neiman Marcus Runner up prizes will also be awarded. [ email: jenn (dot) grabenstetter (at) morris (dot) com ]
What are you waiting for? These are TOP SHELF beauty products we are talking about here people. You start watching… I'll keep tweeting.