Reception Rundown
Post-ceremony order of events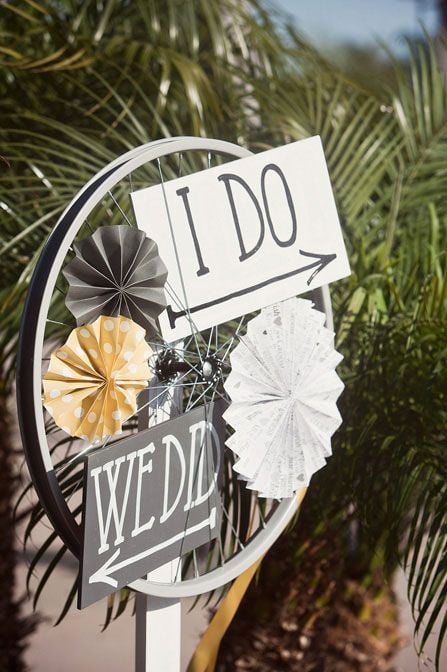 Having attended more than my fair share of nuptials, I must say I've seen countless variations on order of events when it comes to the wedding reception. That said, I've also seen enough of said variations to have settled upon an informed personal preference. And I must say, of all the I do-related details that have strayed stylishly from tradition, this is not one of them. That said, if you're wondering precisely what the rundown of events for the wedding reception is, look no further. I've listed them all out for you, and it's as easy as 1,2,3.
Receiving line v. Cocktail hour
Historically, the reception is kicked off with a receiving line, in which the bridal party is either introduced or is physically lined up to greet guests as they enter the reception. However both of these options are becoming quite dated, and most couples begin the reception with a cocktail hour instead, allowing everyone to mingle freely. A cocktail hour is also ideal for allowing the bride and groom a few moments of alone time before entering the reception.
First dance
Immediately following the cocktail hour, the bride and groom will be announced and share their first dance. Though some opt for saving this event until after the first course of dinner, the appropriate time is right after cocktail hour. And with many couples using food stations or buffet rather than plated dinner, the latter option wouldn't work anyway.
The toasts
Following the first dance, everyone should be seated and all toasts will be made. The order: best man, maid of honor, groom (and bride if desired), parents.
The meal
Next on the agenda: dinner. If your dinner is buffet or stations, be sure you have a designated person to bring plates to the bride and groom as well as their respective parents. If you have a planner, this is her responsibility. Otherwise, you may designate bridal party members or close friends or family to do so.
Cut the cake
Cutting the cake begins the last portion of the evening: dancing. Once the cake has been cut, guests may receive dessert, and following dessert, the special dances will begin.
Special dances
Following dessert, the bride will dance with her father, followed by the groom with his mother. Then the floor is open to all guests for the remainder of the evening.