Recipe: Caffeinate Your Brunch Cocktail
How to drink efficiently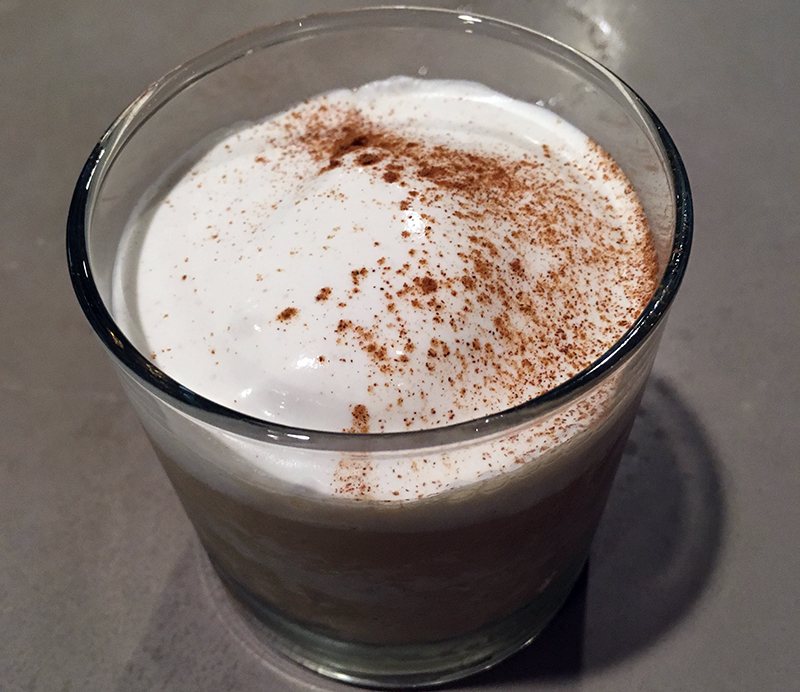 BRUNCH COCKTAILS ARE MADE to be easy to drink in the mornings, but coffee doesn't pair too well with orange juice. Get your coffee and your cocktail in the same glass with this blended coffee drink from Dogwood Southern Table & Bar's Brian Lorusso.
Ingredients:
6 ounces brewed and chilled Café Du Monde, a coffee made with chicory. You can find this at World Market; the chicory root adds a more bitter undertone. You can also substitute a dark roast coffee.
2 ounces condensed milk
4 ounces Knob Creek or other rye whiskey
2 cups ice
Rye barely-whipped cream (recipes follows)
Rye barely-whipped cream:
6 ounces heavy cream
1/2 ounce rye whiskey
1/4 teaspoon cinnamon
2 tablespoons powdered sugar
1. Combine all ingredients in a mason jar.
2. Shake until barely whipped. You should still be able to pour it.
Chilled coffee cocktail:
1. Add the chilled coffee, condensed milk, rye whiskey, and ice to a Vitamix or other high-powered blender, pulse until to the desired consistency.
2. Pour into a glass, then top with rye whipped cream and sprinkle with cinnamon.