Recycle Your Old Electronics at the City's Earth Day Celebration on GovPorch
Head to GovPorch in uptown from 1 to 3 p.m. on Friday, April 20, for an Earth Day celebration, electronics recycling, and activities for the kids.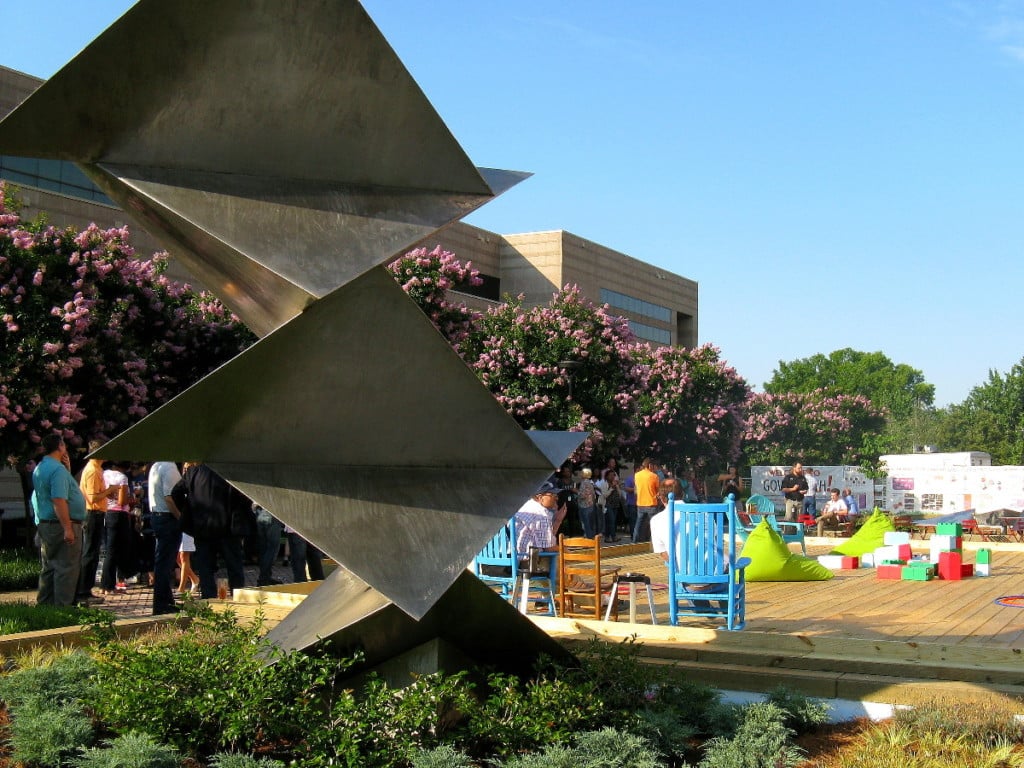 The City of Charlotte is throwing an Earth Day party, and you're invited.
On Friday, April 20, the City invites everyone to celebrate sustainability with 17 City departments and community organizations. The party is taking place from 1 to 3 p.m. on GovPorch, which is the revitalized 1.5-acre plaza just outside the Charlotte-Mecklenburg Government Center in uptown's Second Ward. Find it at 600 East 4th Street—when you see colorful rocking chairs and inspiring lawn art, you've found the place.
For Earth Day (which is actually April 22), the GovPorch will feature interactive activities for both adults and children, including live music by The Otis Band and giveaways. To help you cool off, King of Pops will be there, plus alternative fuel food trucks that use propane and solar panels.
Kids' activities will include:
Landfill creation kit
Simple composting
Pollinator plant collection
Water condensation filtration
Simple recycling
An activity related to air pollution
If you're visiting on your lunch break, be sure to bring old electronic devices you never use. There will be a bin to recycle them so they don't go to waste. There will also be a solar table, where you can charge your current devices and use the free WiFi—so, don't worry: no email will go unread during your midday break.
The event requires no entry fee or RSVP, so just stop over anytime between 1 and 3 p.m. to enjoy a little sunshine and celebrate the practices that keep Charlotte beautiful. You can check out the Facebook Event here.