Red Carpet Report: Golden Globes 2011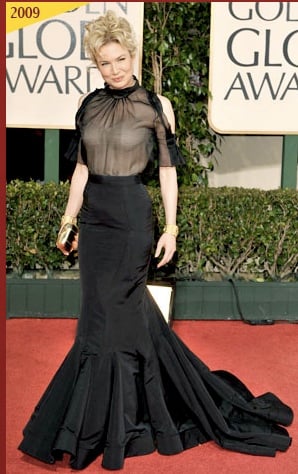 Awards season is back! If you ask me, it couldn't have gotten here fast enough. I LIVE for red carpet fashion. Even during NYC Fashion Week, I always skip to the end of the runway slideshows to see the 2-3 "special occasion" gowns that each designer usually debuts because that's the best part! The Golden Globes are this Sunday, and I'll be watching the E! Red Carpet pre-show along with Charlotte Magazine stylist Torie Robinette. We'll be taking note of who blew us away and who just plain blew it. We'll also be watching out for guys with great red carpet style and keeping track of which stars really surprised us or kicked their game into a higher gear from previous years.
We'll be sharing our thoughts Monday on Charlotte Today at 11 a.m. But to tide you (and me) over until then, let's look at a few of the people that are on my Oh Please God Let Them Look Beautiful list. These are the gals that have dazzled me in the past and I always wait anxiously for their name to be announced by Ryan Seacrest's dulcet tones, but then, inevitably, I am afraid to look because if they look bad, I'll be DEVASTATED. So ladies, please look as lovely as you do in these photos, okay? That would be awesome.
Who are you dying to see walk the red carpet? Who has disappointed you in years past? Who is your red carpet all-star? Let me know who to keep an eye out for here on the blog, or tweet at me during the pre-show to let me know if you see something crazy/terrible/gorgeous/awesome!