Registry idea: Home for the Honeymoon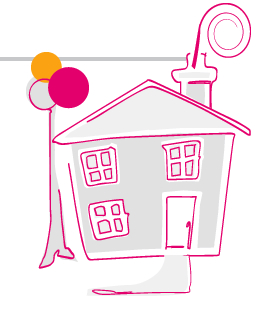 Most registries involve a trip to a major retailer for china, kitchen wares, small appliances, bedding, and towels. But a lot of times couples already have these items. Some of you (maybe a lot of you) are actually more in the market for a new home as newlyweds than you are a new set of sheets or a blender.
Enter HomefortheHoneymoon.com—a website where couples can register for the down payment for the mortgage for their new (or new to them) home! It's super easy, too! Just sign up (it's free) and set up a PayPal account for your family and friends to deposit funds. Then choose your goal, personalize your website (add photos of your home or ideas), then tell your friends and family to go check it out!
Check them out at HomefortheHoneymoon.com, on facebook and on twitter.
Have you ever tried a unique wedding registry like this?