Relish Carolina
Fun-loving brothers are back for another year of themed gatherings and event eating, starting with beer and cheese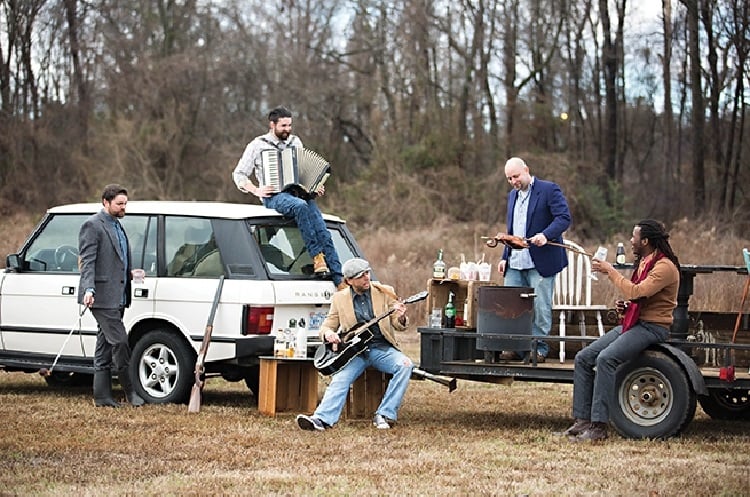 Brothers Joe Haubenhofer and Conor Merrigan are Midwestern boys who grew up with large family gatherings. Haubenhofer is the suave, idea type, always the first to speak up. Merrigan is cool and quiet, usually wearing a shy smile. The two brothers, who are creatives by day, founded Relish Carolina, a roaming dinner and activity club, as a way to share their Minnesota "niceties" with a larger crowd.
Known for its themed gatherings and family-style spreads, Relish Carolina has been stretching the boundaries of the dinner table since 2012. Guests have experienced an elegant meal on an historic plantation, eaten paella while watching outdoor cinema, and feasted on 900 pounds of crustaceans for an epic seafood boil.
This year, Relish returns with a fresh lineup of events, beginning with Beer Cheese, a beer and cheese pairing, which will be held at The Unknown Brewery, one of Charlotte's newest craft breweries. The Unknown Brewery will brew 15 custom crafted beers for the event (think wacky flavors like Sriracha Beer), while the Tin Kitchen and Papi Queso food trucks will be on-site and heading up a cheese menu that will include Fondue, wontons, fried-cheese curds, and grilled cheese.
Other scheduled events for the 2014 season include an Italian family-style feast held at Chef Bruce Moffett's newest restaurant, Stagioni; a summertime tiki party with cocktails from mixologist Maggie Ruppert along with other top city mixologists; and a Fashion Show Feast held in a massive warehouse in NoDa this fall. Relish also plans for three events outside of Charlotte, including getaways in Charleston, New York City, and the brothers' hometown of Minneapolis.