Repackaging the Revolution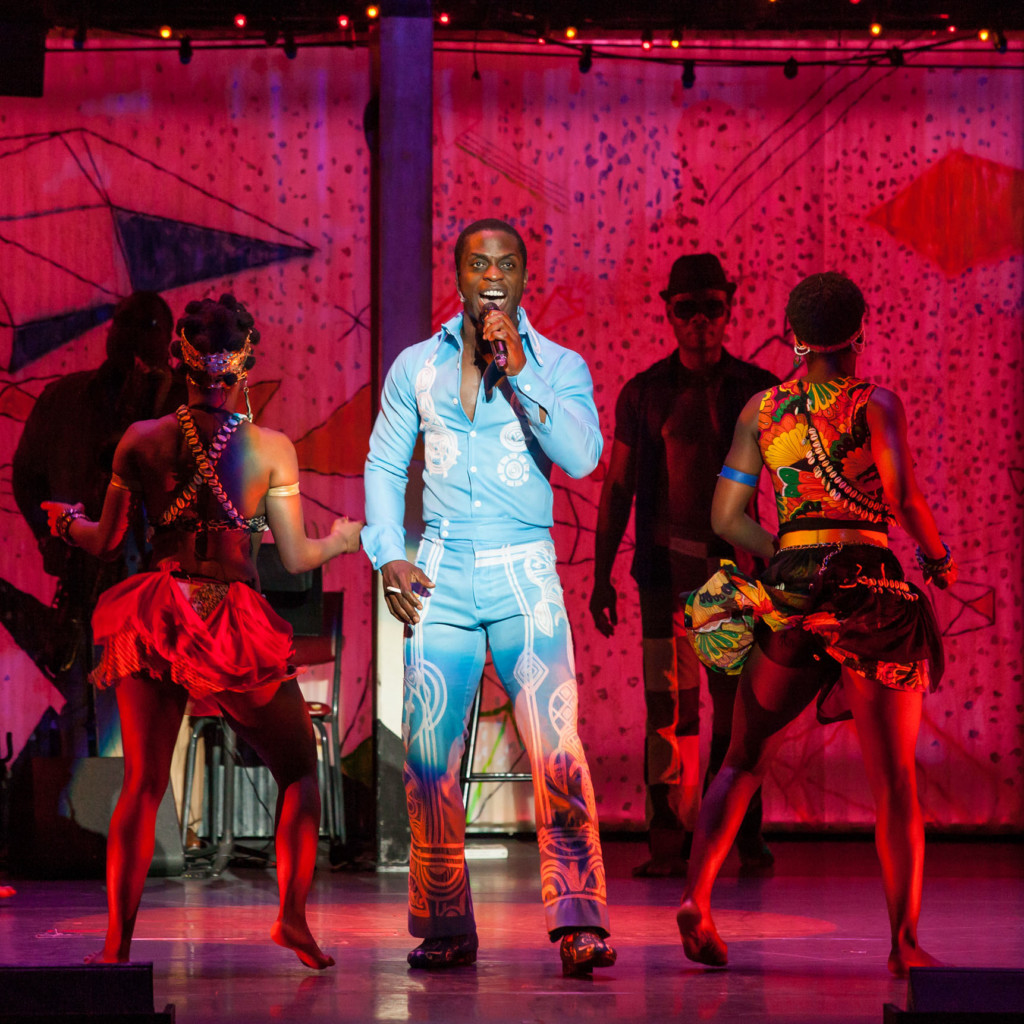 The music of Fela Kuti (pronounced FAY-Lah KOO-Tee) is rapturous. It's intense and interesting and poetic and engaging and fun. And, most importantly, it was world changing.
So adapting his music, and all it represented, to the stage for the Tony Award-winning musical Fela! was no easy feat.
The show will be making its first stop in Charlotte later this month.
"It was very important for us to make sure we captured not just the music but everything that went with it," producer and co-creator Steve Hendel said. "It was very important to me to make sure we were able to impress upon a new audience the energy that was Fela Kuti."
Kuti became a cult figure in his homeland of Nigeria in the 1970s for speaking out against the country's oppressive military regime. Many famous U.S. and Brittish performers sought out Kuti to work with him during this time. His music became a rallying cry for the Nigerian people and alerted many in the Western world to the horrors happening there. He died in 1997.
Hendel first got the idea for the musical 12 years ago when he came across some of Kuti's music by happenstance.
"I was immediately struck with how profound his message on struggle, commitment and the fight for human dignity was," he said.
So Hendel, Jim Lewis and director and choreographer Bill T. Jones spent the next several years trying to recapture lightning in a bottle: to retell the revolution.
"This was never intended to be a biopic," Hendel said. "This was meant to show some of that high-energy, highly-entertaining spectacle. We wanted to show off what was going on in (Kuti's) mind."
Since opening Off Broadway in 2008, and on Broadway a year later, Fela! has become a smash hit. Critics fell in love with the high-energy spectacle the men wanted to capture.
Ben Brantley of the New York Times said of the performance: "The hot and seriously cool that comes from the musical gospel preached by the title character of FELA! feels as if it could stretch easily to the borders of Manhattan and then across a river or two. There should be dancing in the streets!"
Tastemaker and drummer for the band The Roots, ?uestlove rushed home to pen a gushing review after seeing the Off Broadway production, calling it a "miracle."
That review made Fela! a must see by music's elite.
"I think people are taken with what we were able to put on stage but mostly I think we were able to create an authentic experience of (Kuti's) music," Hendel said. "I think what he had to say in the 1970s about injustice, dignity and corruption is still very apt today."
You can see a portion of the show below from when it was performed live at the 2010 Tony Awards.
Fela! opens at the Belk Theater Feb. 25 for a two-night run. For more information or tickets click here.