Report: Neighborhood Theatre to Close, Reopen Under New Management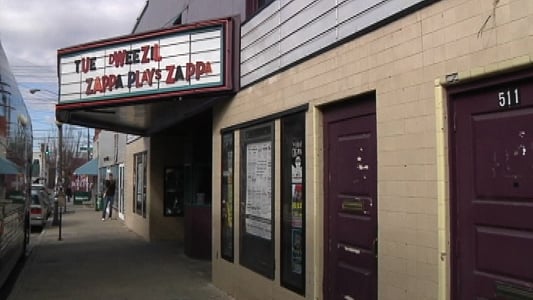 The Charlotte Observer is reporting the Neighborhood Theatre, which has been a mainstay of the NoDa community since opening in 1945, will soon have new management and a new look. The 36th Street club will close in March for renovations and reopen in April with Joe Kuhlmann, owner of the Evening Muse, and Gregg McGraw, who runs Maxx Music, as its managers, the report says.
They will replace the Neighborhood Theatre's longtime manager Zach McNabb. He will remain a music and club promoter in the Charlotte area.
The venue's managements released a statement on its Facebook page earlier tonight. It reads:
"Dear Neighborhood Theatre Fans & Charlotte,
The Neighborhood Theatre, located at 511 E. 36th St. Charlotte, NC, has been operated by a tenant, JEM Entertainment, for approximately the last nine years. As of March 5, 2013, JEM Entertainment will no longer occupy or operate this venue. Primary manager of JEM, Zach McNabb, will continue to promote concerts at a variety of venues and neighborhoods in Charlotte, including NoDa, under the name Zali Presents. JEM is honored to have had the opportunity to host over 1200 concerts at the facility since taking over the business in 2003 & hope that NoDa, and The Neighborhood Theatre, continue to thrive after their departure.
North Davidson Acquisitions, LLC purchased the property in 2007 and owns the Neighborhood Theatre building, the adjoining properties, as well as the naming rights to "The Neighborhood Theatre". North Davidson Acquisitions, LLC wishes Zach McNabb and his new venture, Zali Presents, the best of luck in all their future music promotion efforts.

To ensure that The Neighborhood Theatre will be fully operational for many years to come, North Davidson Acquisitions, LLC has tapped a seasoned local management team to take over the business starting March 6th. The new team's first order of business is to renovate and update the space, and fully integrate the classic elements of the venerated theater with more modern functionality. This upfit will give the new team the opportunity to provide a more diverse and notable range of program offerings, complementing the thriving arts, music and culinary scene in NoDa.
During renovations, the theatre will be closed for day to day operations through the month of March and part of April. We will open shortly thereafter with renewed vigor and the mission of standing out as one of Charlotte's most exciting and intimate music and cultural venues. Stay tuned."
Managers will throw a free show March 3 before closing for renovations. That show will begin at 9 p.m. and include Incognito Mosquito, Duende Mountain Duo and Asleep in the Woods.
What do you think about this development? Sound off in the comments section.