Resident Culture Named 10th Best New Brewery in the World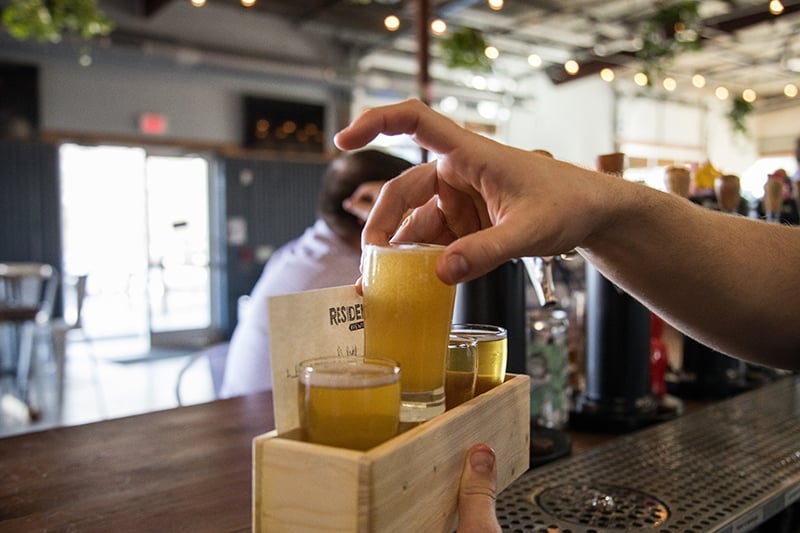 NEW BREWERIES are opening in rapid succession across the country, especially in a craft beer-crazed city like Charlotte, but few have drawn accolades as quickly as Resident Culture Brewing.
The Plaza Midwood microbrewery opened in September 2017, winning over IPA lovers in the city with head brewer (and partner) Chris Tropeano's hoppy and hazy varieties such as Thunder Stud and Artists Only. Their brews have also earned attention from the comprehensive beer review website, RateBeer, which named Resident Culture as one of the 15 best new breweries in the world on Tuesday.
"Considering the many thousands of new brewers world wide [sic] … these fifteen are an extremely elite bunch of the freshman class," RateBeer wrote in their announcement.
The list, which features Resident Culture in the number 10 spot, includes breweries such as 3 Sons Brewing Company from Dania Beach, Florida and New Realm Brewing from Atlanta. RateBeer also published a list of Top Brewers by state, naming Wicked Weed Brewing as the best in North Carolina.
Resident Culture, which is owned by Amanda and Phillip McLamb, shared the news on their Facebook page saying, "Even being considered for a list like this is an honor. To us, it's a reflection of the hard work and efforts of every single team member in our Resident Culture family. …
"There's immense room for learning and improvement at this brewery. We're just grateful for the opportunity to do what sets our hearts on fire every dang day. It's a blessing, and it's one that really belongs to all of you."