Reverb Fest 2015 Set for Friday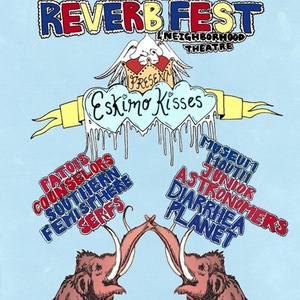 Reverb Fest returns to Charlotte this Friday, with a stacked line-up at the Neighborhood Theatre. The festival, which benefits the Chronic Illness Relief Fund, boasts bands from Charlotte and beyond. Bonus: Howlermano Photography offers tintype portraits at the event.
So which acts can you expect at Reverb Fest? We at the Revue blog decided that just describing the bands isn't enough. Check out videos of performing bands below, and you can grab your ticket on the Neighborhood Theatre website. The show starts at 8 p.m. (with doors at 7:30 p.m.), and the price runs $10 before the festival and $12 day of.
DIARRHEA PLANET
Nashville's Diarrhea Planet has built a following due to both its moniker and tight indie rock tunes. "Platinum Girls" is a solid representation of the group's work—rowdy and clever.
JUNIOR ASTRONOMERS
Charlotte's own Junior Astronomers are staples of the scene, and they've been on festival line-ups with the likes of D'Angelo and Bad Brains. The energetic, post-punk stylings of the band are on full display with "Before Crimes," below.
MUSEUM MOUTH
Museum Mouth, hailing from Southport, N.C., released 2014's Alex I Am Nothing through Self Aware Records. The act's garagey punk-pop recalls bands like Cloud Nothings, with layered vocals that blend with its fuzz-filled guitar work. Listen to "Sexy But Not Happy" below.
SERFS
Phil Pucci is one-half of the team behind Reverb Fest. He's also a member of the self-described "haze pop" band Serfs. The distorted video for "Marijuana Mom" can be seen below.
Other acts for the show include Southern Femisphere and Patios Counselors. Follow the links to hear more.