Revue Guide: New Seasons for Theatre Charlotte & Actor's Theatre of Charlotte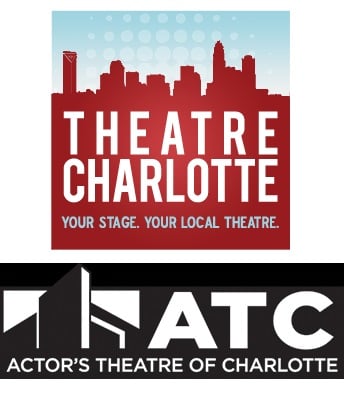 This week, two Charlotte theatre companies announced their upcoming seasons. Don't know where to start? Here, the Revue blog has compiled all of the shows with our own descriptions. Let us know which ones have you excited for the fall.
Theatre Charlotte's 88th Season
La Cage Aux Folles, Sept. 11-27, 2015
The revivals of this comedy-musical keep adding Tony Awards to the collection. The owner of a drag club tries to hide his relationship with another man from his son, who brings home his fiancee. The potential in-laws turn out to be ultra-conservatives.
Dracula, Oct. 30, 2015-Nov. 15, 2015
American playwright Steven Dietz is responsible for this adaption of the Bram Stoker tale. The villain looms over London with a mix of humor and horror. The earliest shows come right in time for Halloween.
A Christmas Carol, Dec. 4-13, 2015
For nine years, Theatre Charlotte has staged Ebenezer Scrooge's Christmas Eve travels through the past, present, and future. The performance has become a Queen City tradition at Christmastime.
The Importance of Being Earnest, Jan. 22, 2016-Feb. 7, 2016
Tonya Bludsworth directs this version of the farcical comedy, originally penned by Oscar Wilde. The story follows friends who use the same pseudonym to live double lives, and how move affects their romantic endeavors.
The Miracle Worker, March 18, 2016-Apr. 3, 2016
Another classic play, this one concerns the life of Helen Keller and her teacher, Anne Sullivan. Anne works to unlock the person inside the blind and mute Keller, who would go on to inspire generations.
The Addams Family, May 13-29, 2016
Cartoonist Charles Addams created the gothic members of the Addams Family in the 1930s. The characters would go on in other mediums, including a musical that starred Nathan Lane as the family's patriarch, Gomez. That version is adapted for the Theatre Charlotte stage.
---
Actor's Theatre of Charlotte's 27th Season
Rock of Ages, July 29, 2015-Aug. 15, 2015
Journey, Night Ranger, Twisted Sister, and others created the glam soundtrack of the 1980s. Their hits are also part of a musical that chronicles that time, bringing in the big hair, mack-up, and tight jeans for an original narrative.
Inc., Sept. 9-26, 2015
A call center rep will do anything to cure her insomnia. And when one call changes brings her on a trip to help another woman, things get even more complicated. Inc. was a winner of the 3rd annual nuVoices Festival.
Bad Jews, Oct. 28, 2015-Nov. 14, 2015
Warring cousins is a trope that goes back to the early days of theatre, but it's not often so funny. In this one, family members fight over the chai necklace that hung around their grandfather's neck.
The Great American Trailer Park Christmas Musical, Dec. 2-27, 2015
The Great American Trailer Park Musical was the original tale of Armadillo Acres, where trailer park tenants squabble and break out in song. The Christmas sequel, you can imagine, adds a holiday flair to the setting. This is the last day in the production's run.
Fly By Night, Apr. 20, 2016-May 7, 2016
The northeast blackout of 1965 is seen from a new angle in this fictional story, which follows young love for a sandwich-maker. His life is boring before he encounters two sisters, who entrance him without him initially knowing of their siblinghood.
Stage Kiss, Jun. 8-25, 2016
Stage Kiss, written by Sarah Ruhl, features a resurrected 1930s melodrama. The two leads see fiction and reality blend as on their onstage and offstage romance is reflected in the period tale in which they were cast.