Revue Resolutions: Five Charges for Charlotteans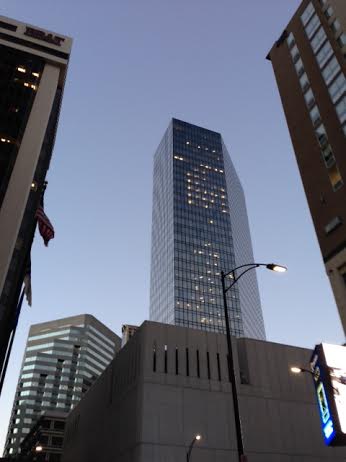 There's a trick I've learned for following through with New Year's resolutions.
In the past, I would just tell a couple close friends or family members, folks who knew I wouldn't deliver. There wasn't any pressure, and oftentimes, they'd tell me their own half-hearted charges to working out daily, keep a carrot-only diet, or finally stand up for themselves against Greg, the workplace bully.
And then social media came along, and I figured out the secret: public shame. If I broadcast my resolutions to the masses, I'm severely motivated to follow through. It's the kind of unhealthy accountability that works.
So today, I'm sharing a few resolutions for myself and anyone who'd like to join me. These items focus on being an active participant (and consumer) in Charlotte arts and culture. Rather than point out ways in which the scene can improve itself, tasking bands with better promotion or theaters with new methods to garner attendees, the Revue blog is getting introspective. How can we, as in you and I, help the arts in the Queen City? Let's take a look, counting down from No. 5 to 1.
5. Don't let anyone tell you that Charlotte "doesn't have anything going on."
This is probably the easiest initiative on the list, and also one that induces the most headaches. After I relocated here in June, countless folks told me that the city has little to offer in live music, stand-up comedy, etc. As someone visiting this blog, you know this is simply not true. So tell them. Cite the 50-something venues that host musicians every week. Give a lengthy account of the last great show you went to. Invite them along for the next one. Improvement begins with a shift in attitude.
4. Try something new.
We all have our go-tos. Broadway enthusiasts are heading to Book of Mormon this weekend. Alt-country fans can't wait for the upcoming Jason Isbell show. Jugglers are heading over to [NOTE TO SELF: FIND OUT WHERE THE JUGGLERS GO BEFORE SUBMITTING THIS PIECE.] Here's a challenge: Go see something new. I have one, specific suggestion to start you off: Go to a film screening, like ones listed here, here, and here. Few things are as ill-attended in this city as special showings of movies, whether created by local filmmakers or seasonal classics marking a holiday or accompanying a broader exhibition. Don't know where to start? Check this blog. We'll be profiling a few of these items in the coming months.
3. Invest in arts and culture.
Now, I'm not really talking about money here, though I think it's important to buy local music, donate to the organizations that offer what you like, or simply, buy a ticket. I'm talking about your time. Museums and organizations like the Mint, Bechtler, and the Arts & Science Council have volunteer opportunities throughout the year. Take an active role in something you love.
2. Meet Ric Flair.
Oh, wait, how'd this get in here? Sorry, this is a personal one. Disregard. Move along.
1. Go.
Biggest no-brainer; biggest challenge. There's something happening every day in Charlotte. And though it may not be reasonable to make arts and culture a daily endeavor, the busiest of us can find time to take in a show, engage the arts online, or even partake ourselves more than once a month. It's the best (and most entertaining) way to progress the arts in this city. And it's the best way to get more of what you want out of it.